A major focus of our renovation is improving circulation and access around the new Museum. Along with the addition of 50% more gallery space, we're also adding new stairs, elevators, and corridors to connect old and new spaces together.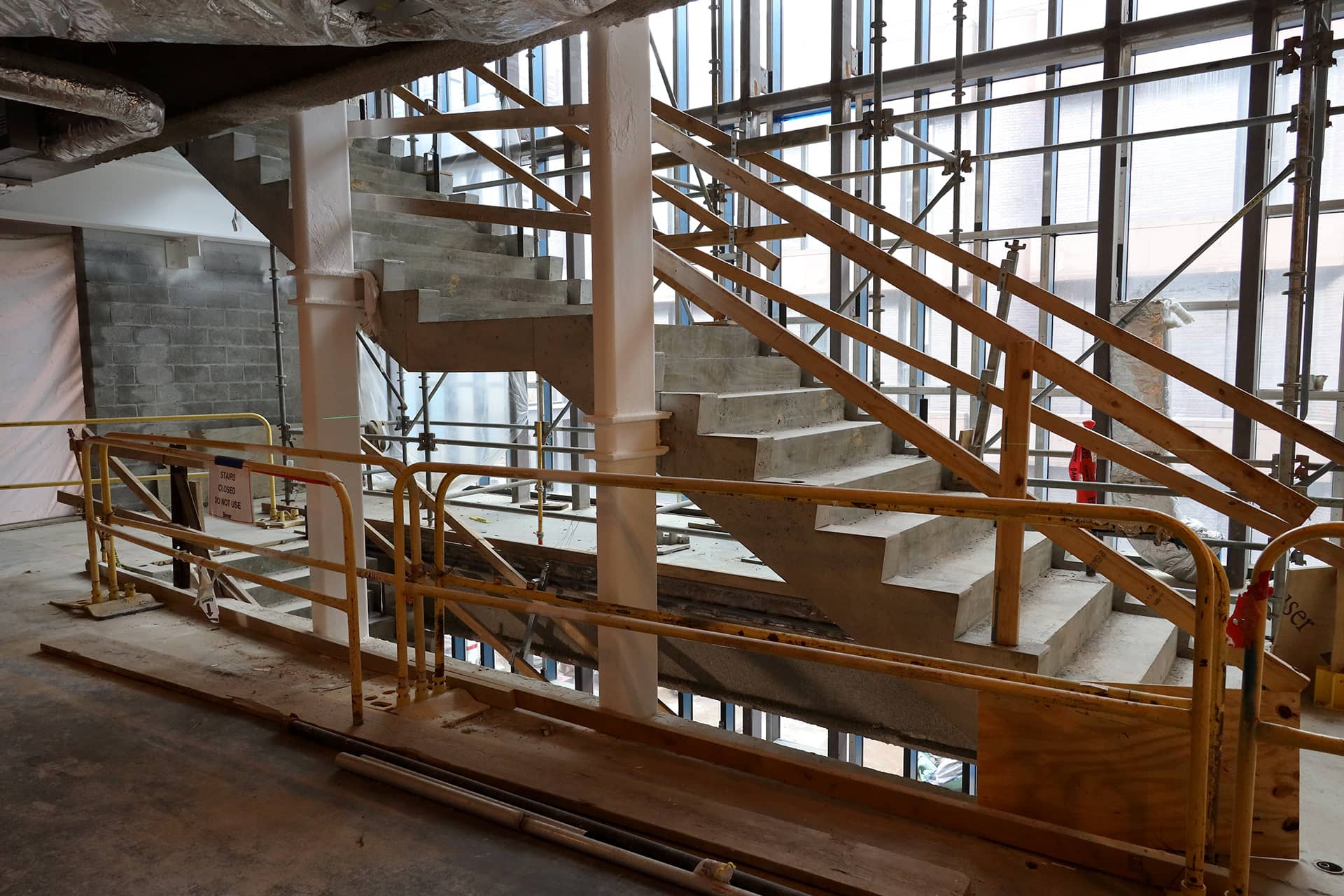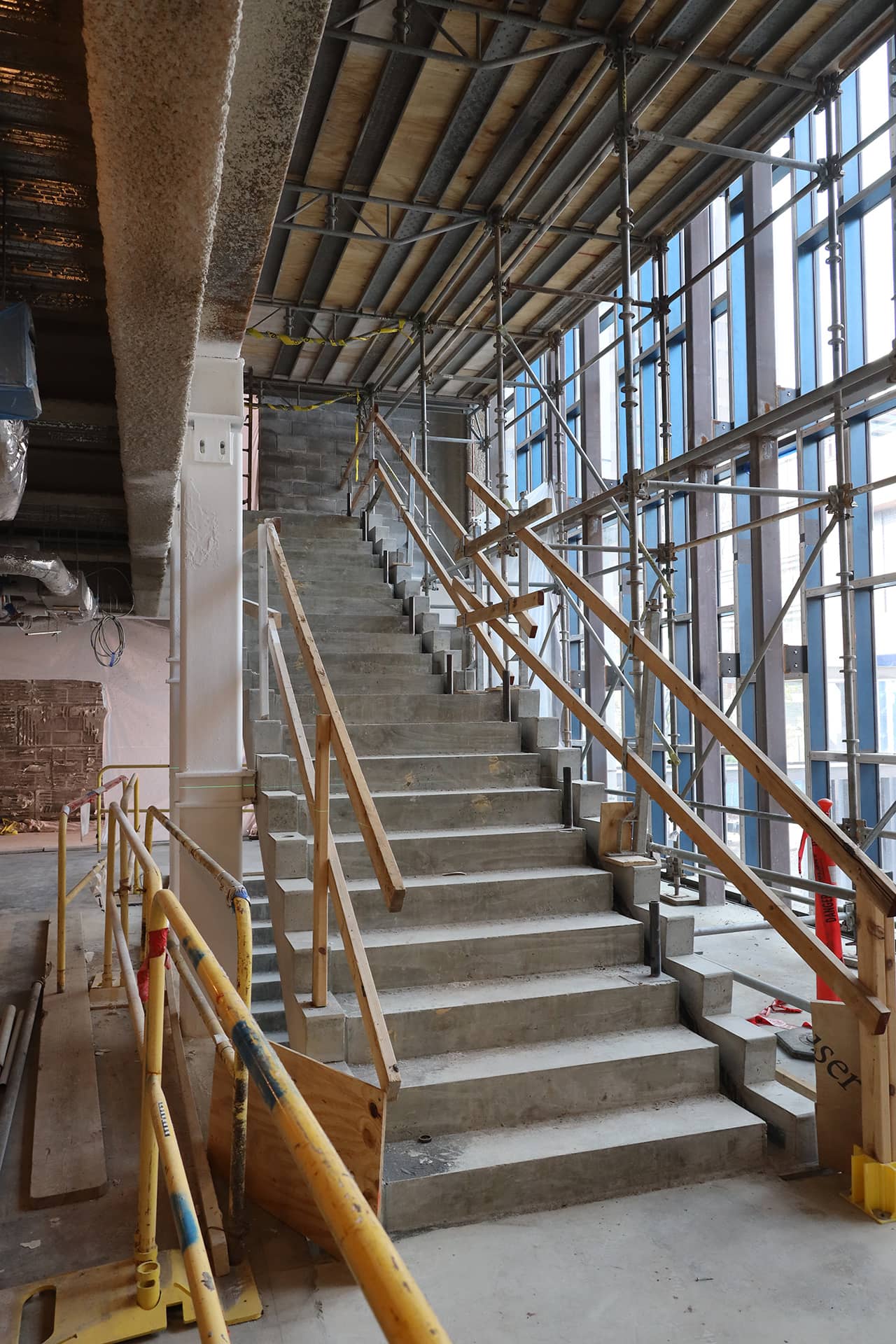 Here, a bright orange safety net covers the side of a new passenger elevator shaft in progress.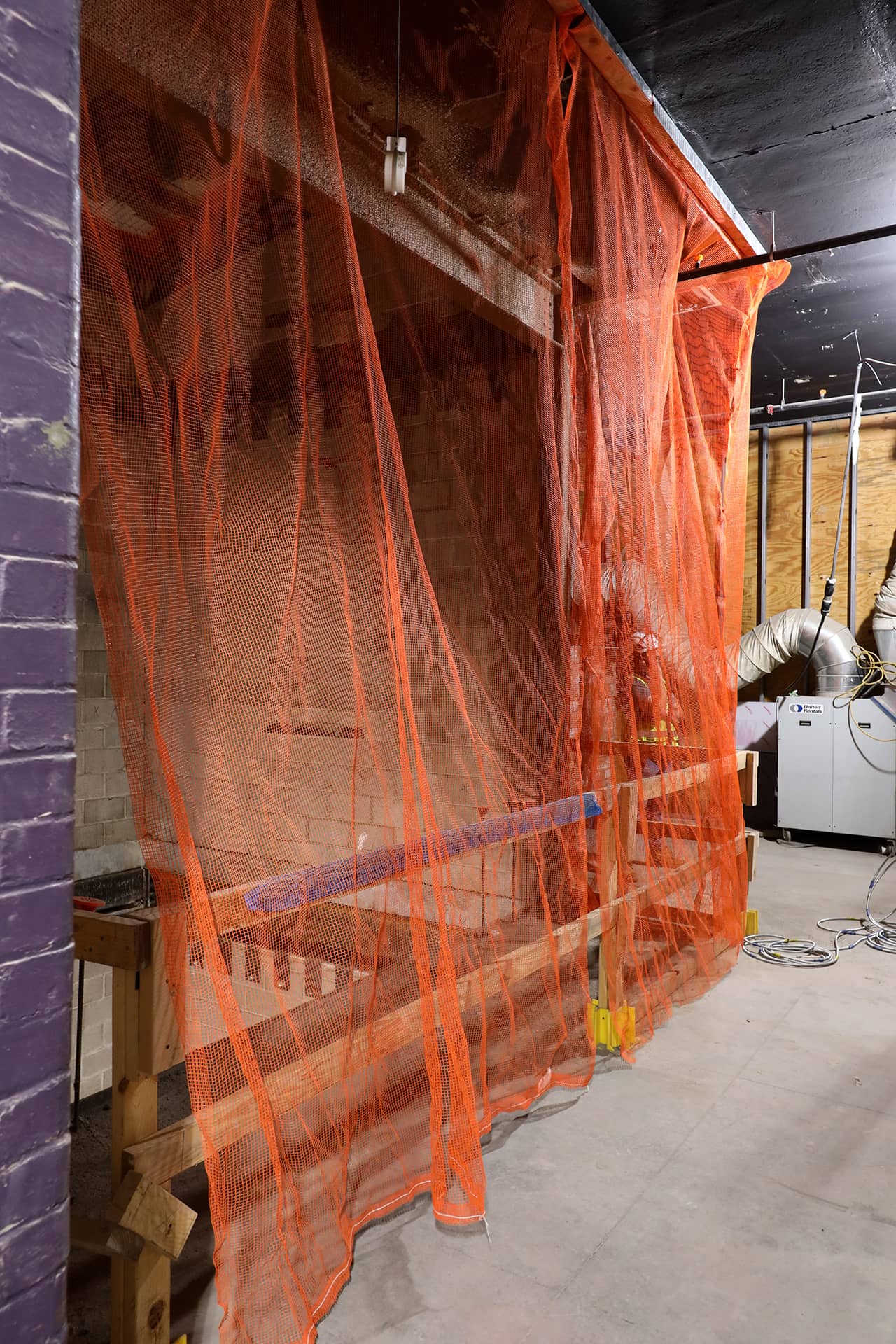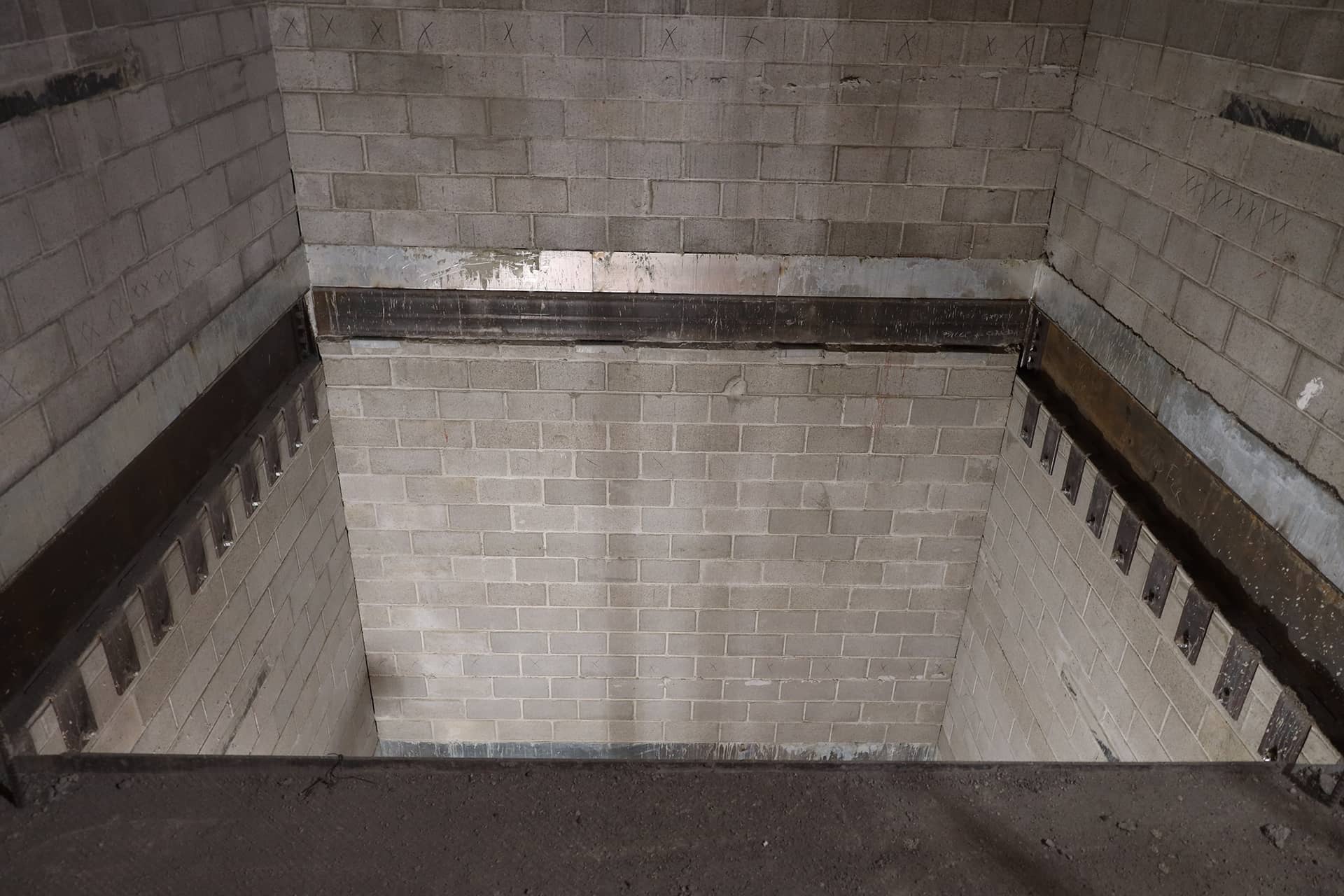 Every week, more progress is made on gallery spaces (as seen in the new circular wall construction below), classrooms, and offices lining the perimeter of the Central Gallery.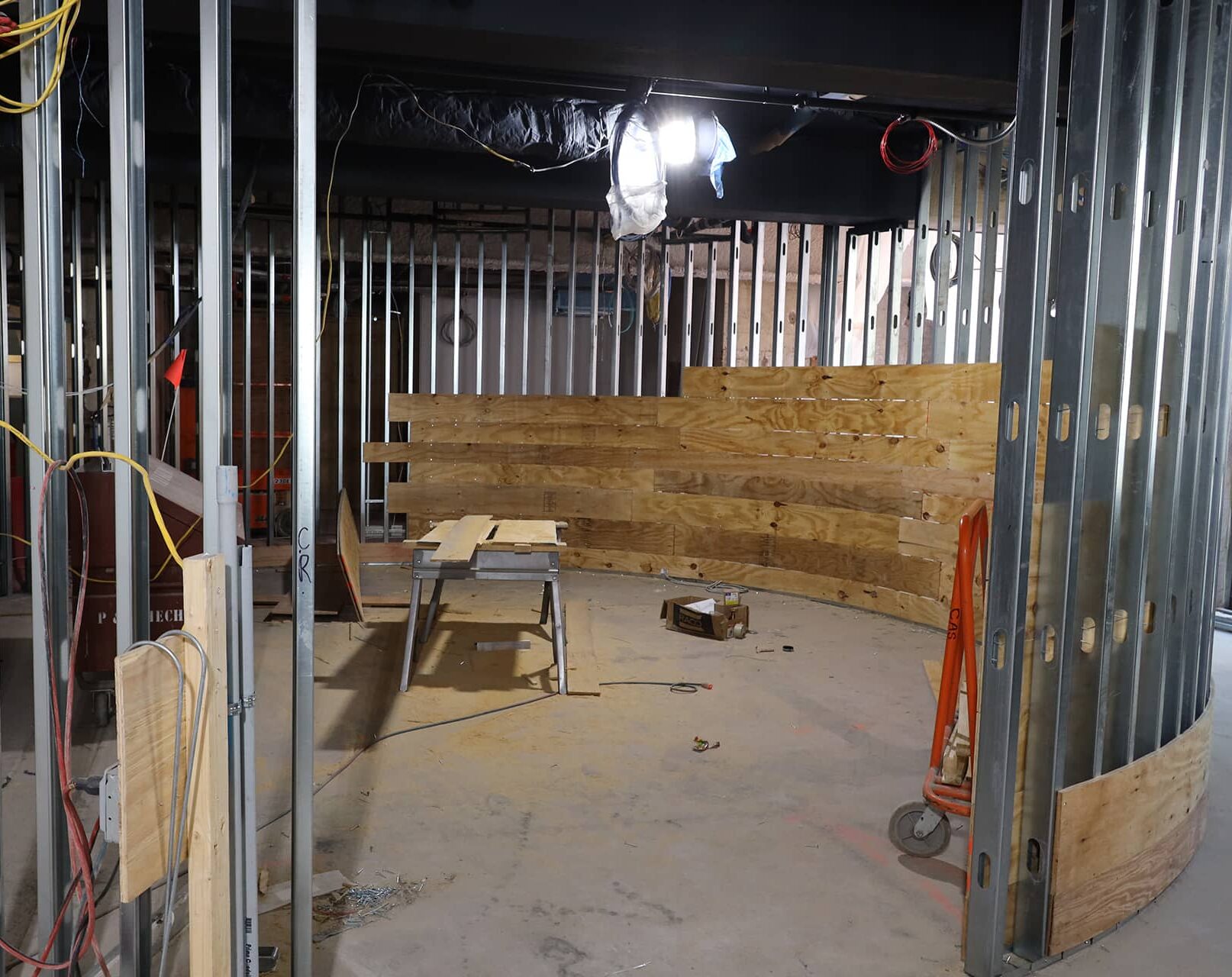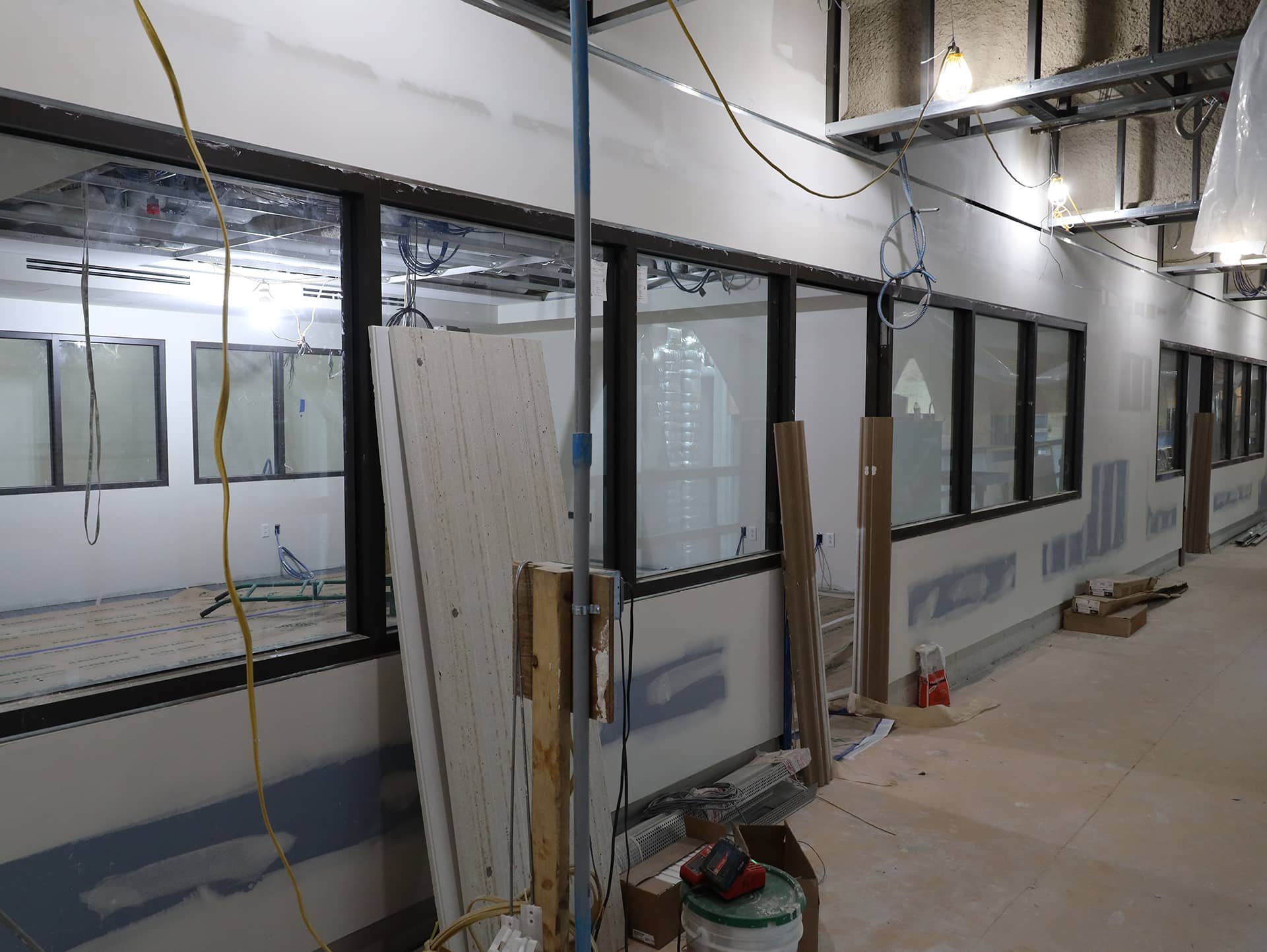 To improve climate control for our exhibitions and the comfort of our visitors, we've installed massive air handling units in a renovated mechanical/electrical room.
Outside, the new glass tower above the north entrance stands tall above the construction site, nearly ready to welcome visitors.
In the Cretaceous Garden, facing Whitney Avenue, the Torosaurus statue stands guard and waits patiently for its second debut in 2024. And, if you look closely, you might find some hidden details in the new building, like this reproduction of Charles Darwin's 1837 Tree of Life sketch, his first diagram of an evolutionary tree—painted into the window fritting!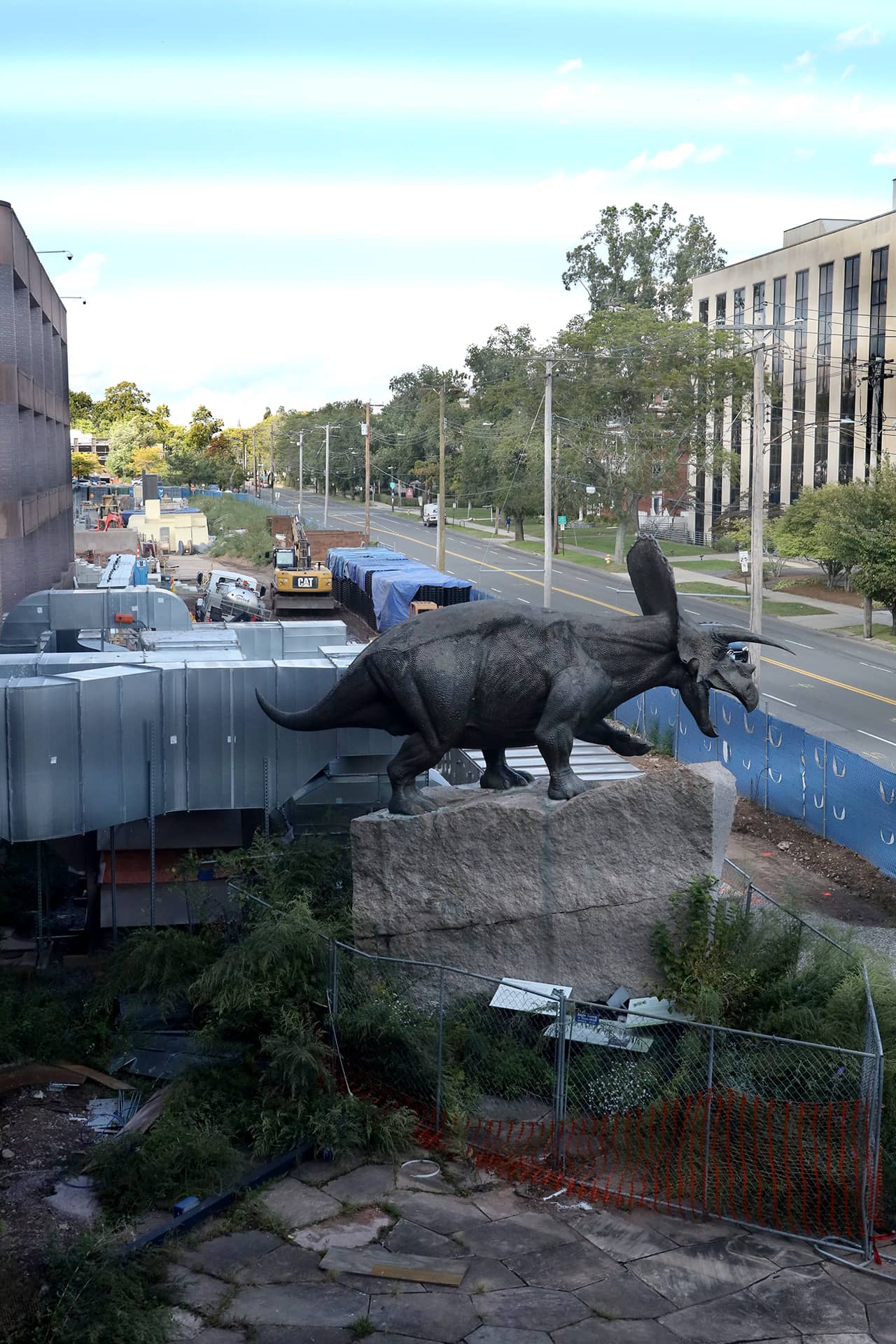 More surprises as the build continues…
...