A construction project of this scale has so many individual tasks and components that progress can seem slow. During the past month, however, the renovation has accelerated dramatically and corners of the new Peabody are taking shape.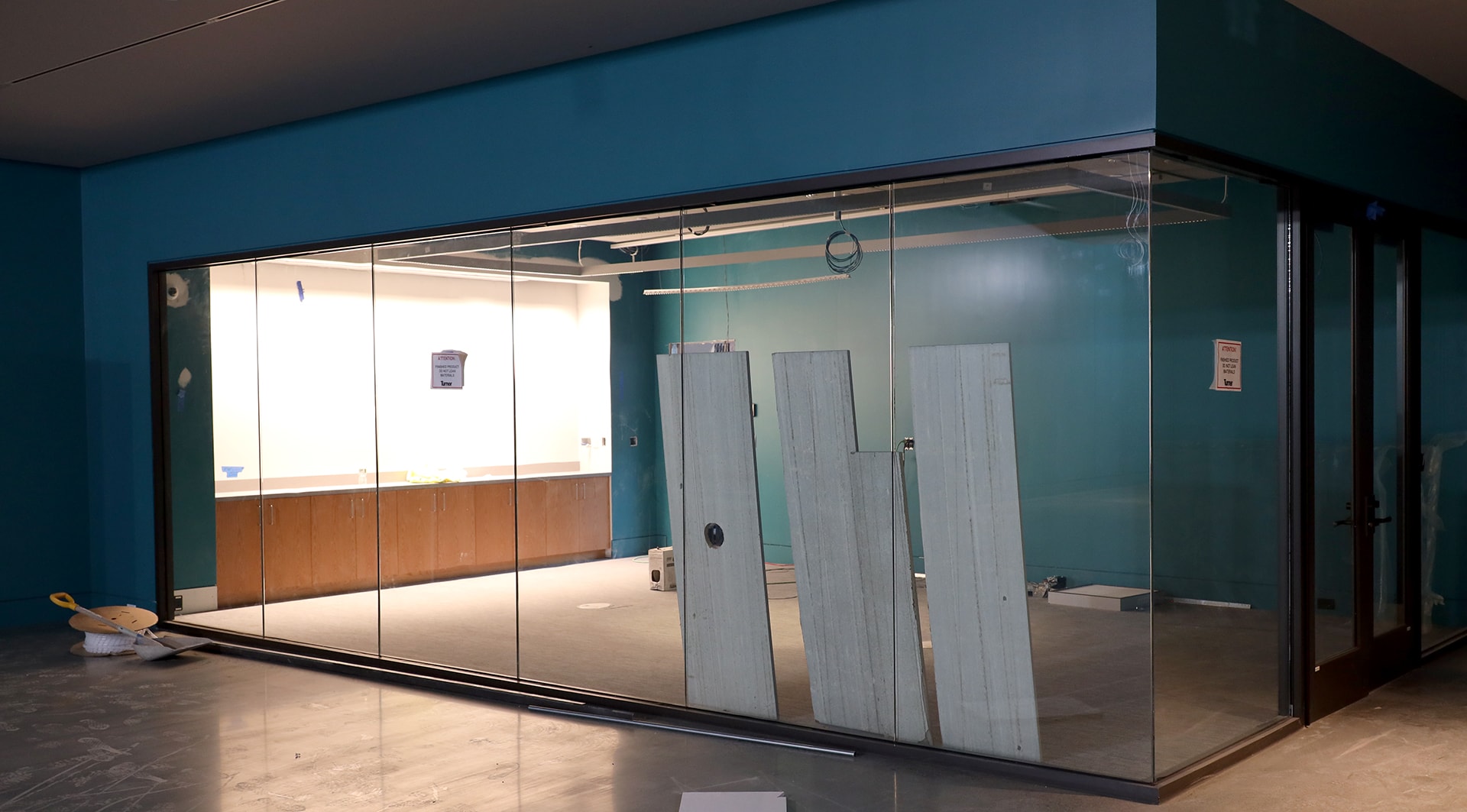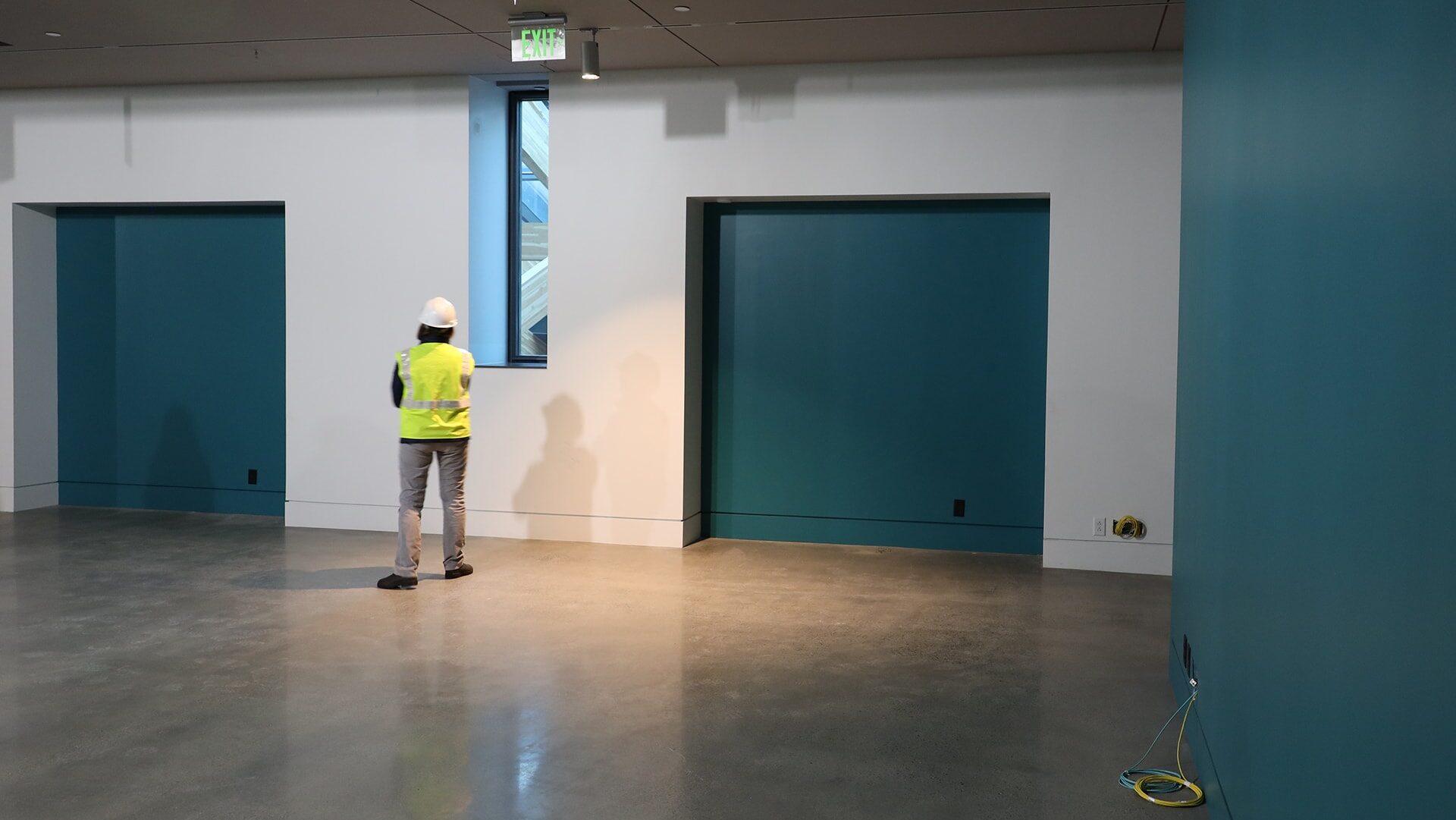 Classrooms, offices, and exhibition spaces are now equipped with fresh paint, modern lighting, finished flooring, and glass panels.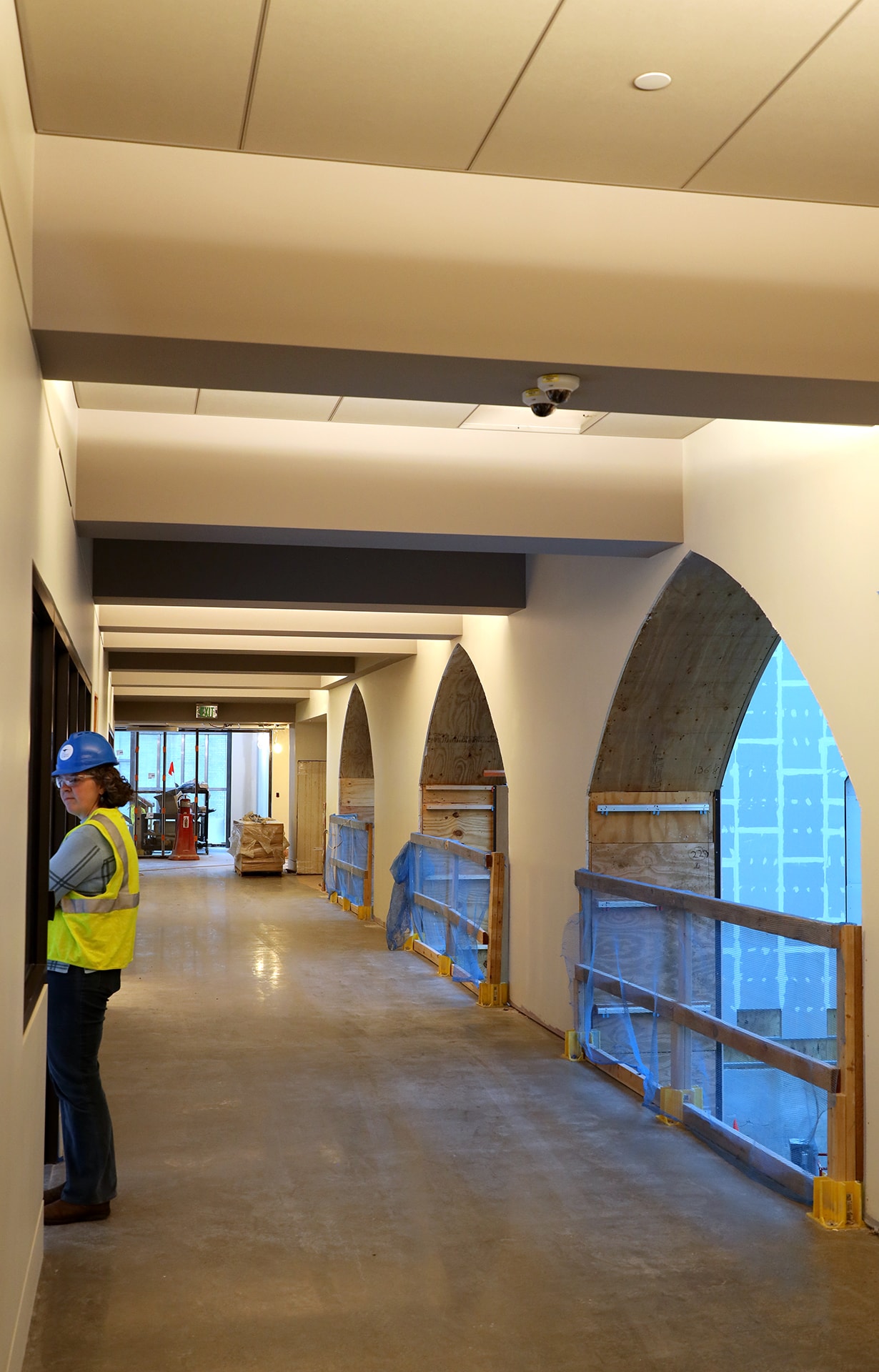 In the Central Gallery, original architectural elements are combined seamlessly with new construction.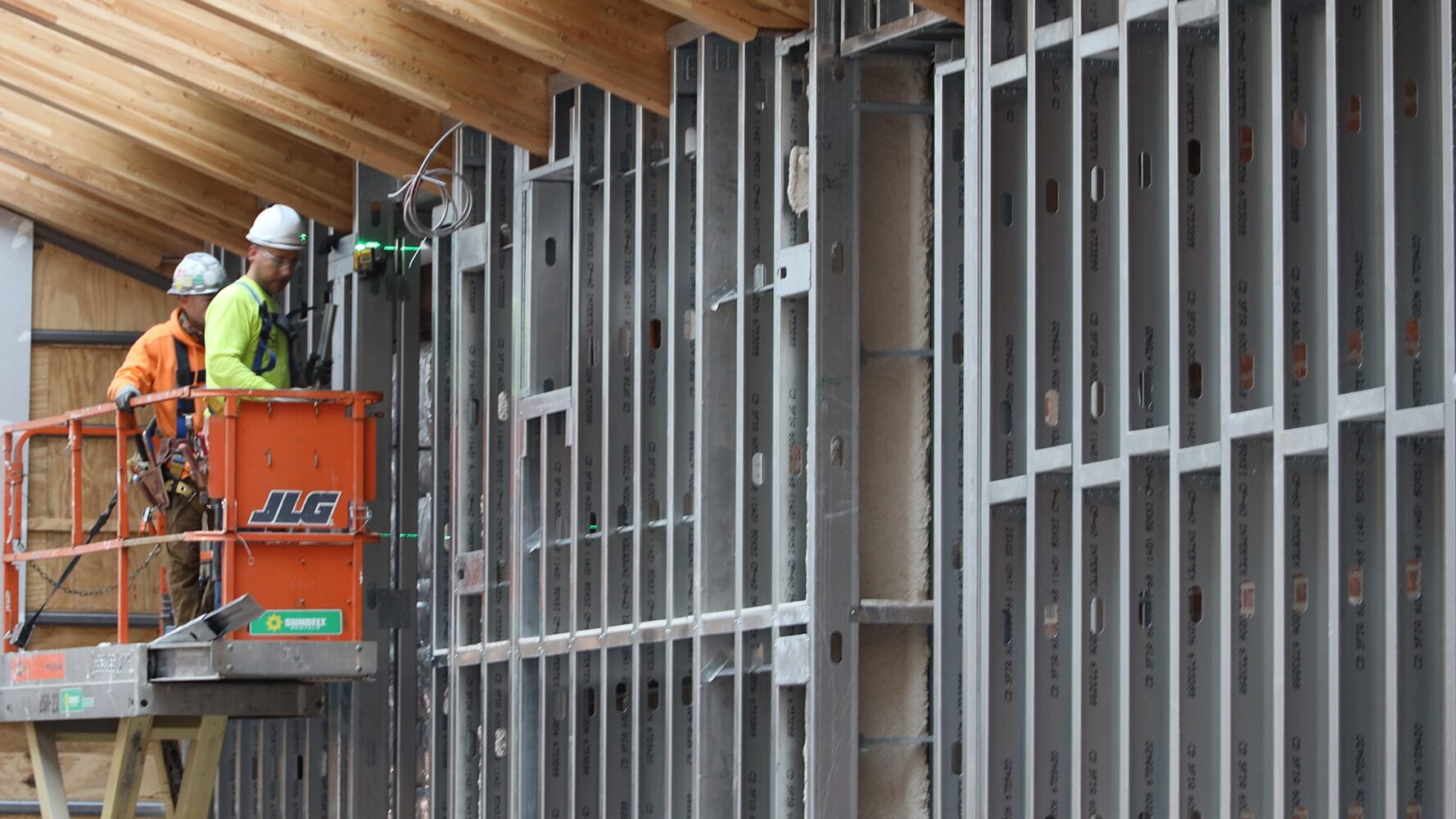 Some exhibition spaces are nearly ready for the installation of objects and the casework to display them. Original concrete floors have been restored and polished smooth, ready to bear the first steel frames.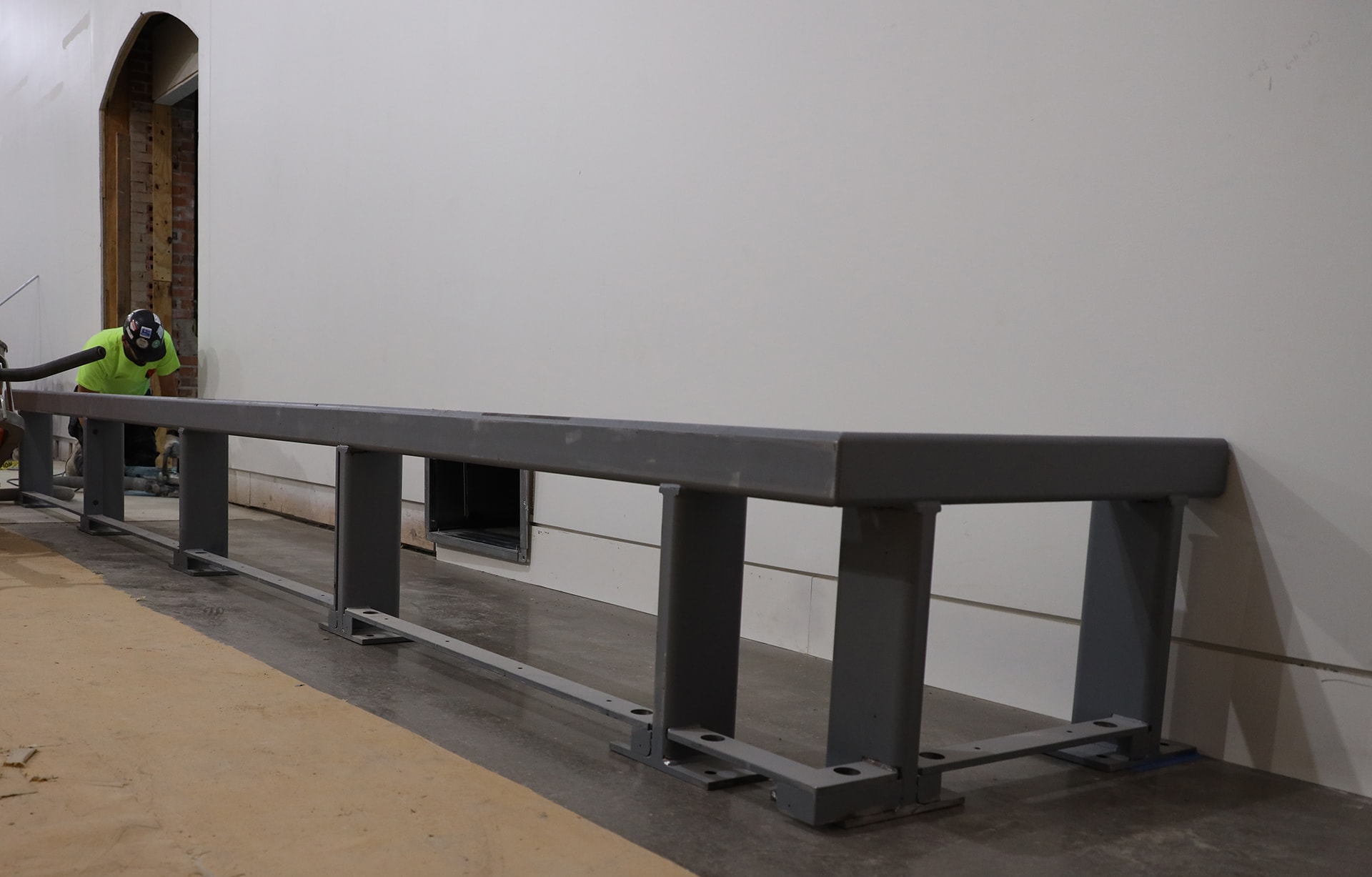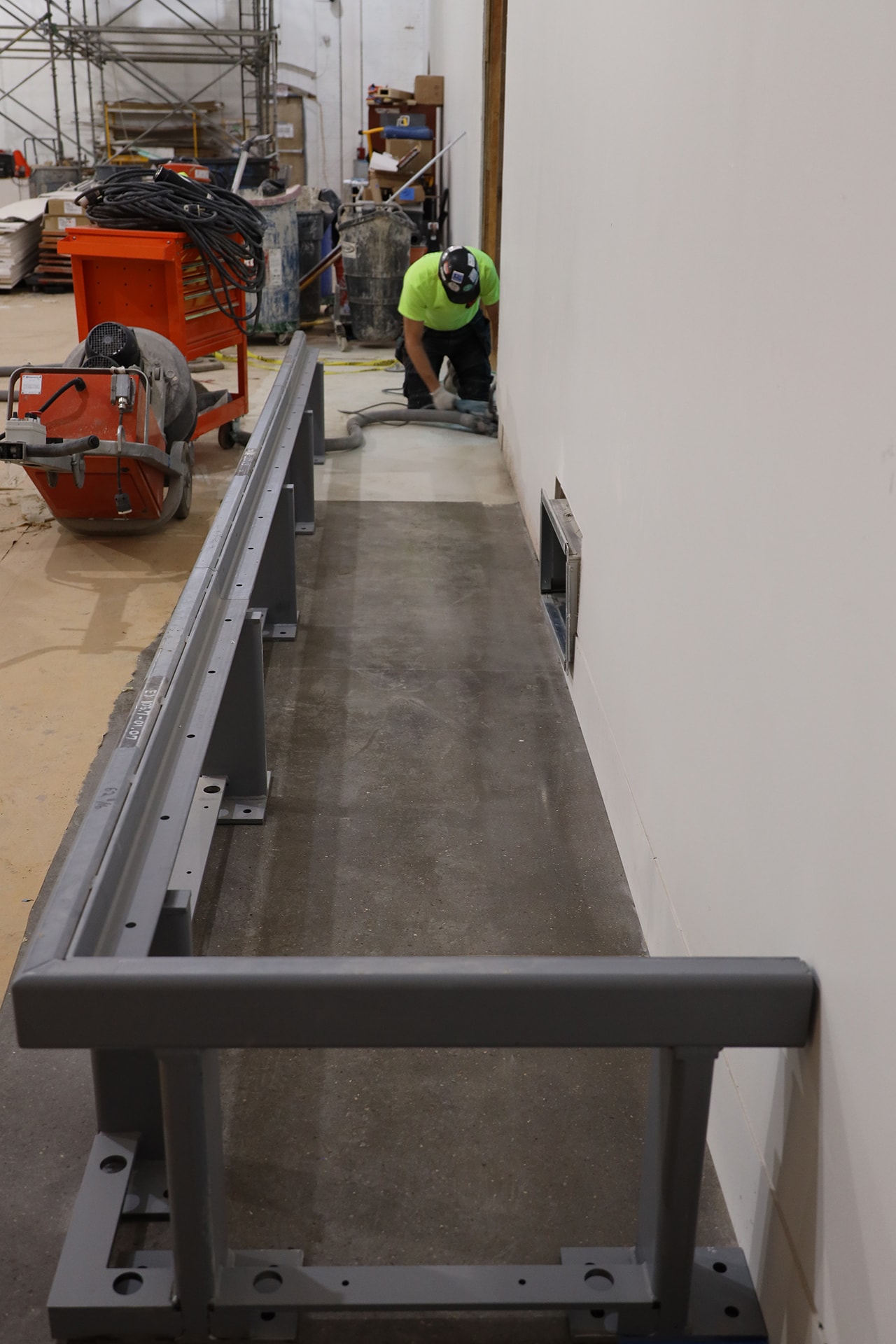 Each of the steel case supports is custom-sized to fit each designated exhibit space, and will be clad with wood framing and decorative layers. In this example, a port for air-handling ductwork can be seen at the rear, designed to fit underneath the display case and enabling custom climate control for each unit.
Over the coming weeks, dozens more supports for casework will be installed as additional galleries near completion.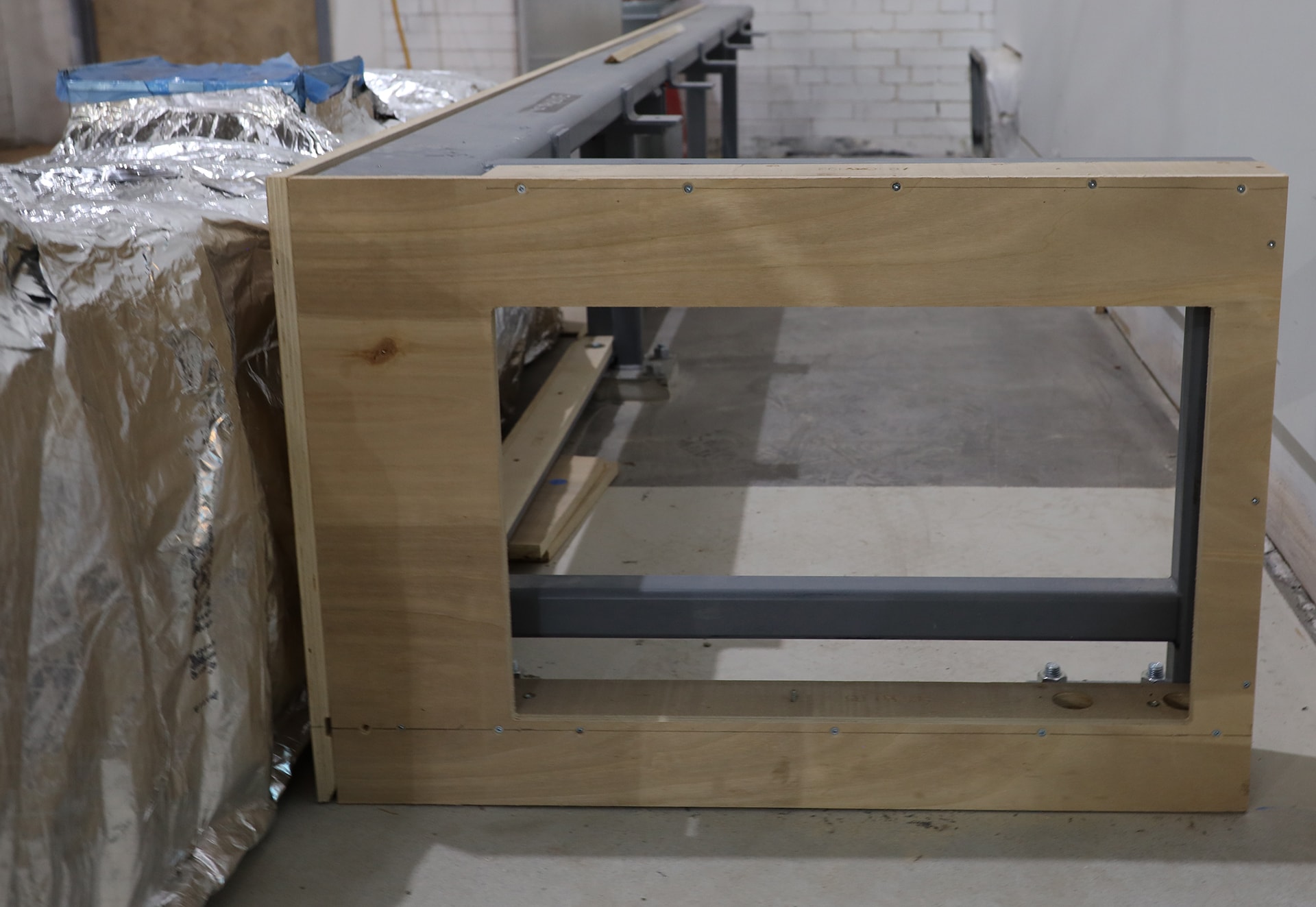 Outside, on the north side of the Museum, access to Kline Geology Lab (KGL) is being improved with the installation of a new glass-encased walkway that will connect it to the Peabody. This transparent corridor will span the courtyard and frame the entrance below, with views to Whitney Avenue, Sachem's Wood, and the Yale Science Building.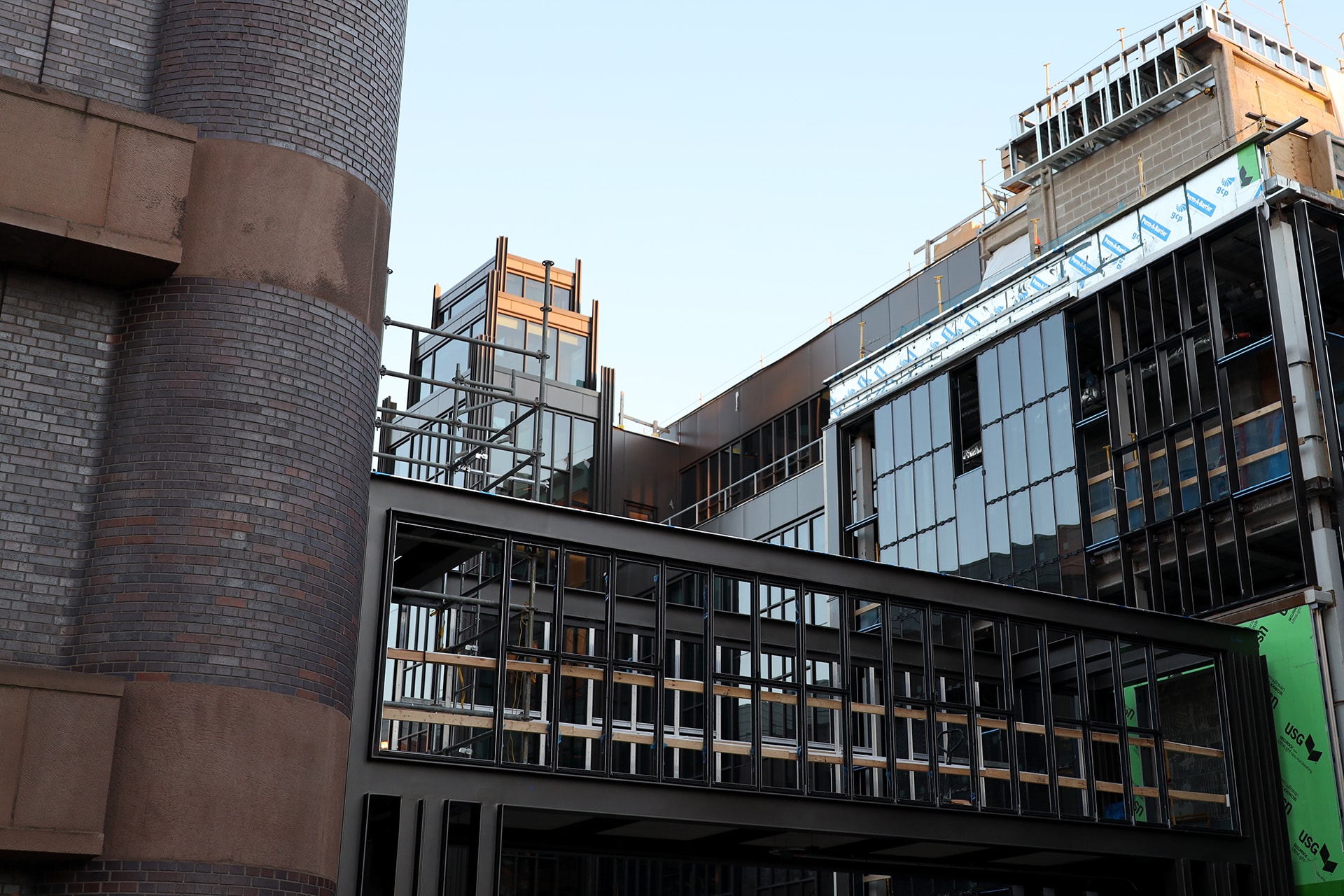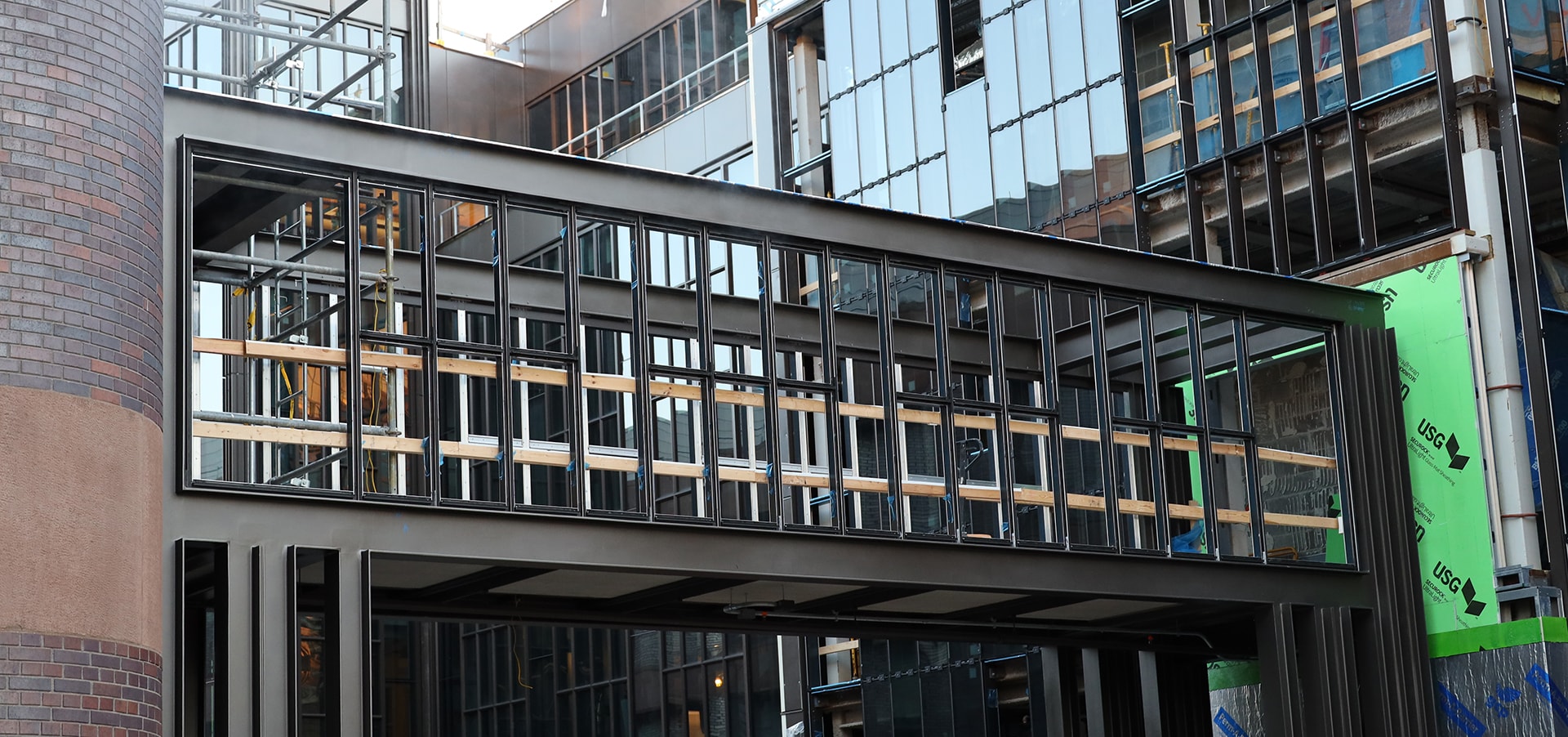 On the courtyard level, plaza stairs have been modeled in Geofoam blocks, serving as a lightweight underlayment for the upcoming masonry work. The underground level beneath them is packed with new collection storage spaces.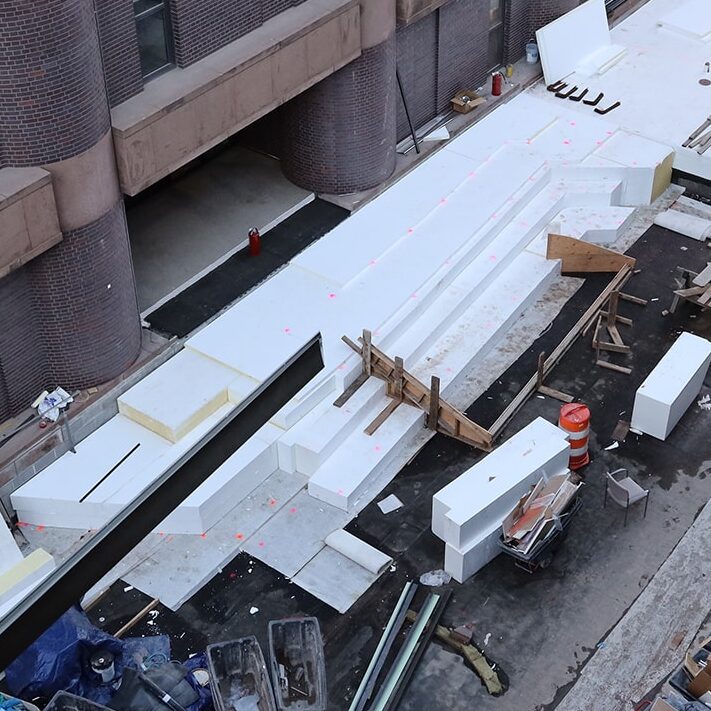 On several floors inside the Museum, staff spaces are nearly complete, including the fourth-floor workspace seen below. In only a few weeks, this room has seen a new reception desk, cabinetry, carpeting, restrooms, and lighting installed. By early 2023, it will be ready for desks and staff returning on-site.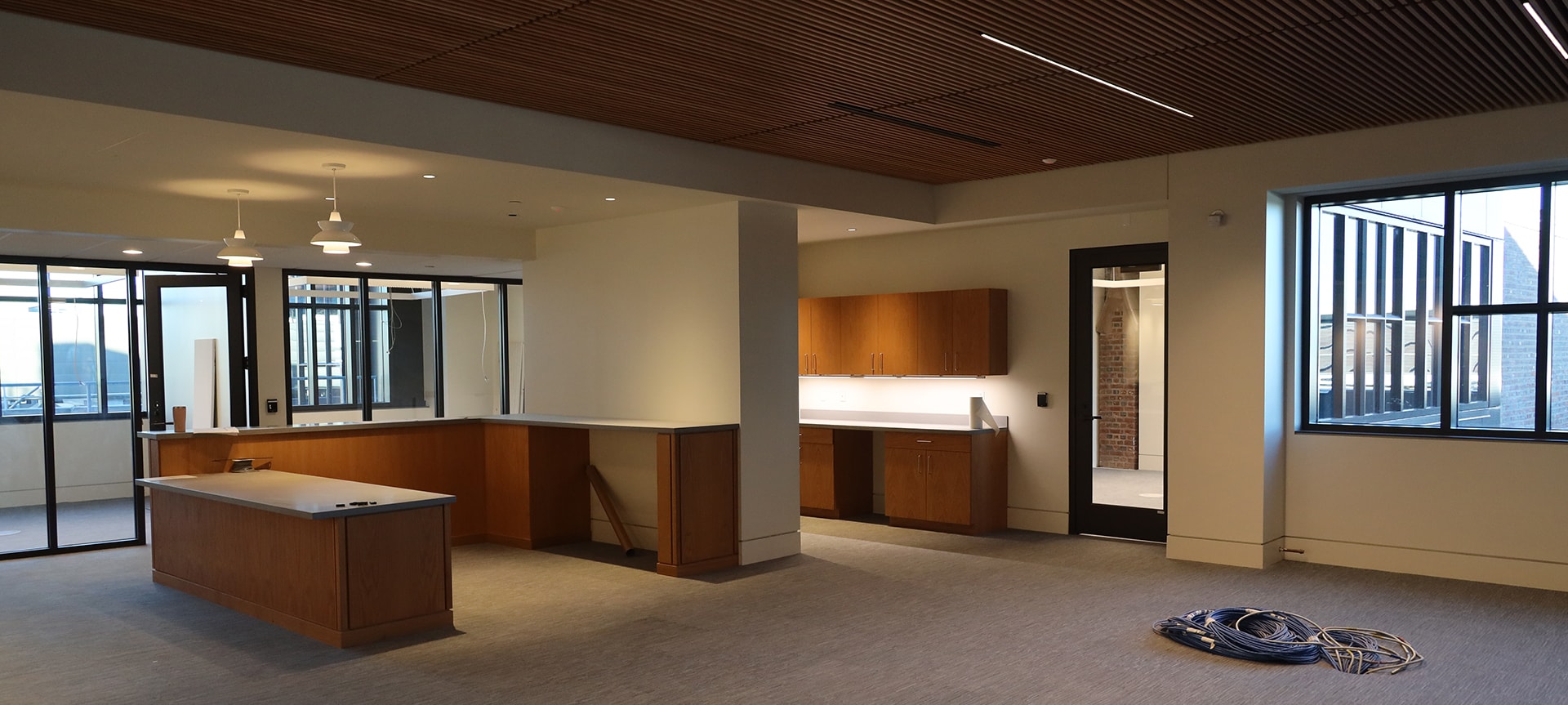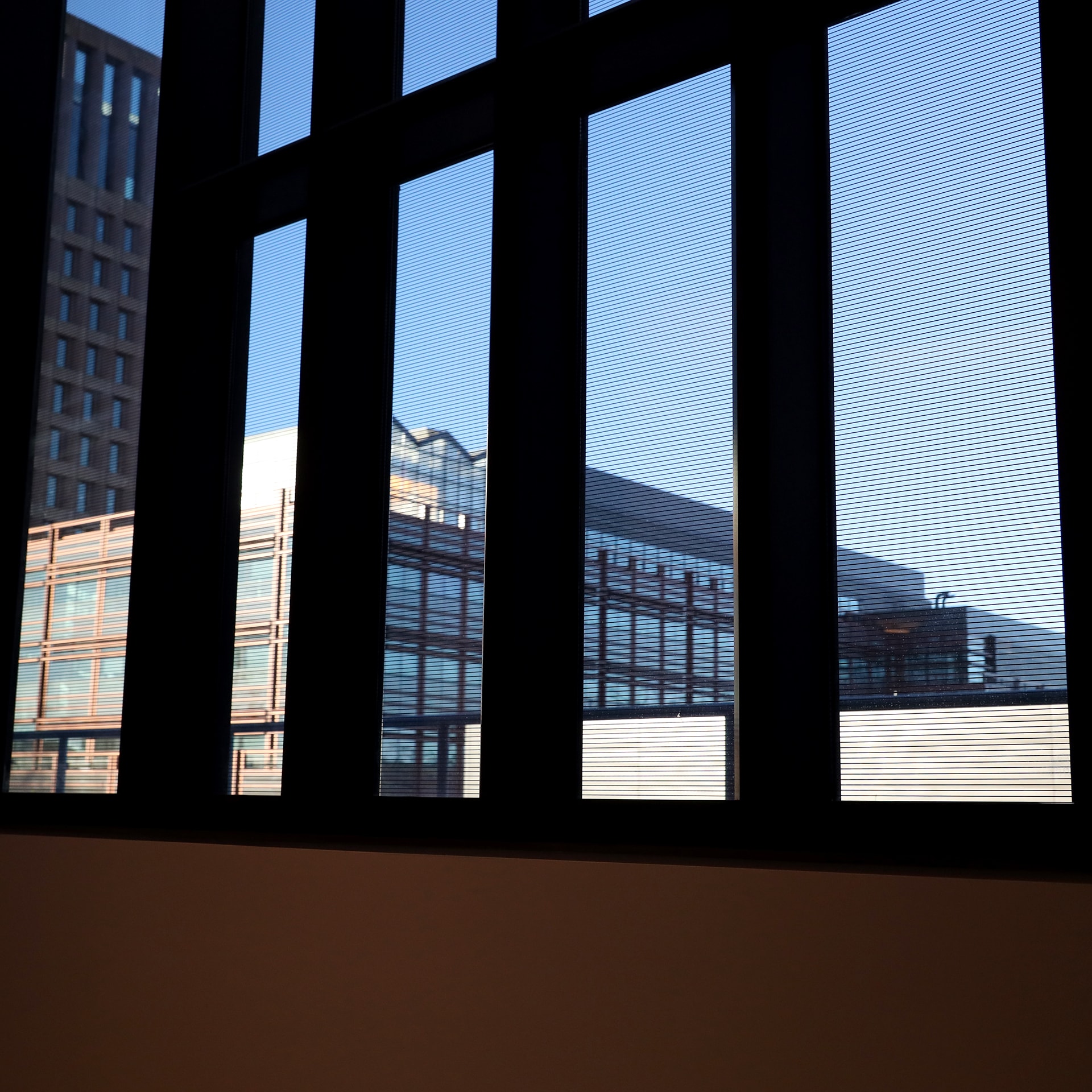 Large, bright windows on the fourth floor offer impressive views of the sky and rooftops of nearby University buildings like the Yale Science Building, Kline Tower, and Evans Hall.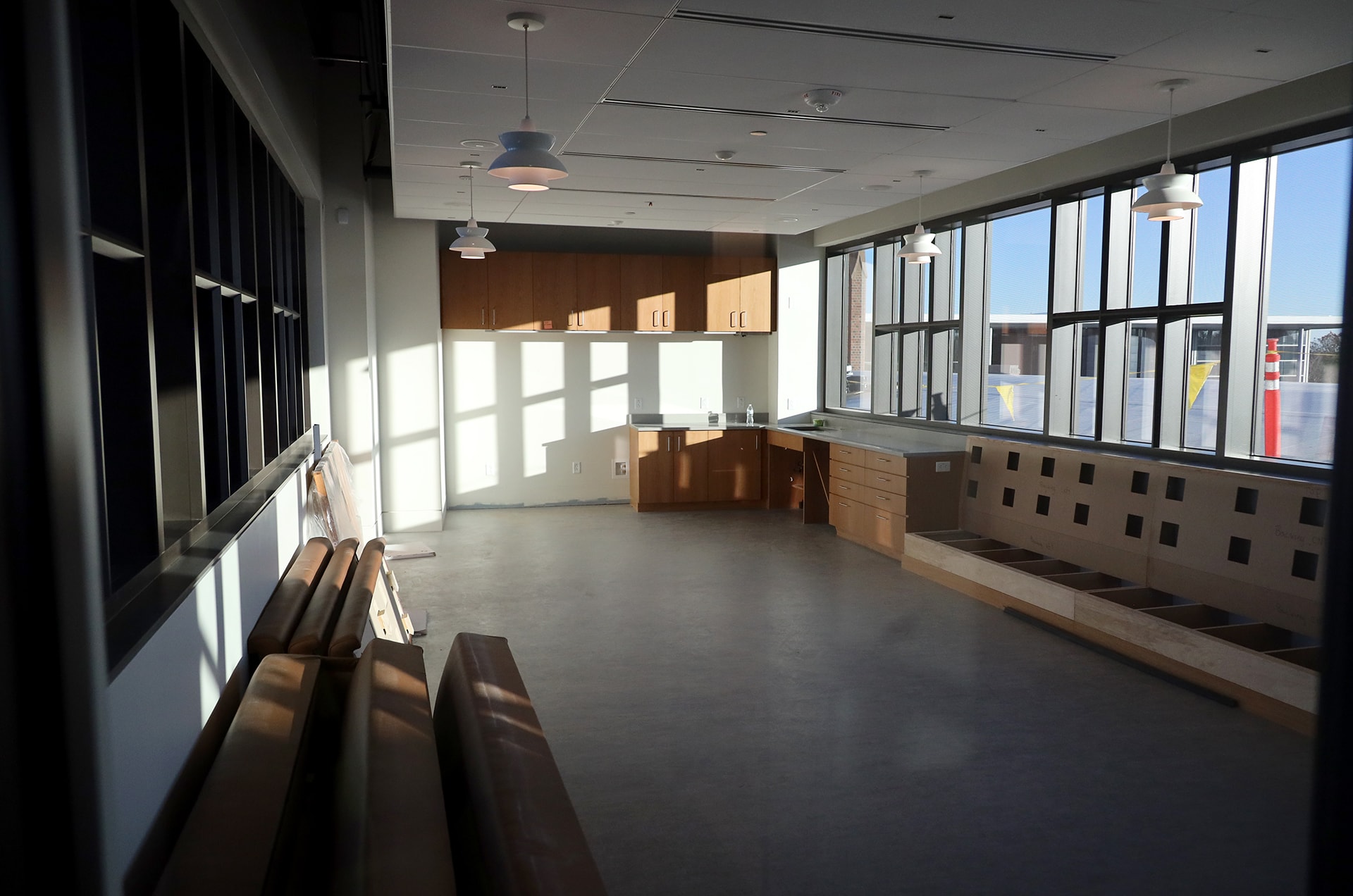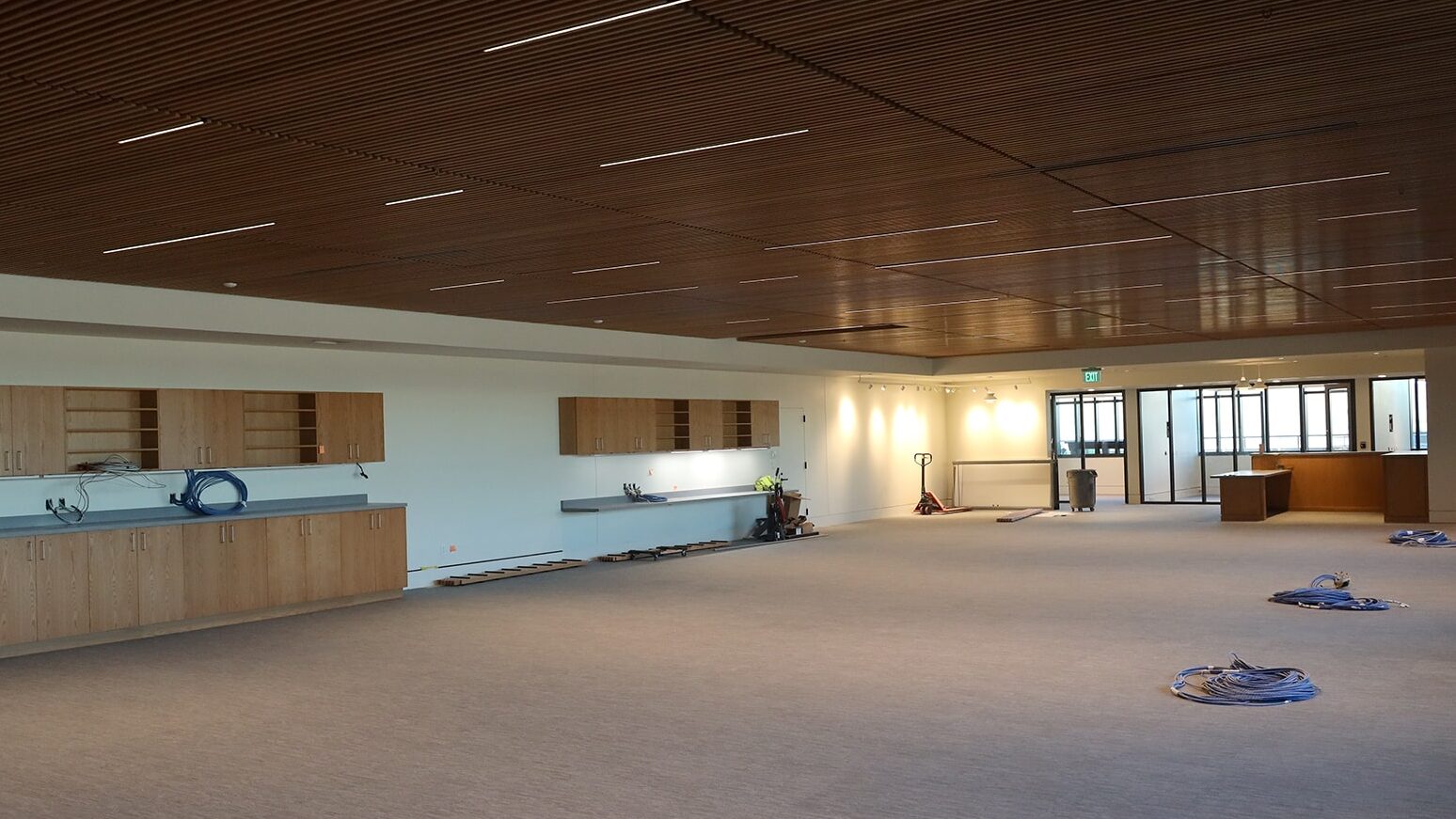 Across the museum, we've added miles of power, fiber, data, and network cables to future-proof our telecommunications capabilities. Offices, classrooms, and workshops are equipped with ample power, A/V and network connections, plus added storage space for equipment and organization.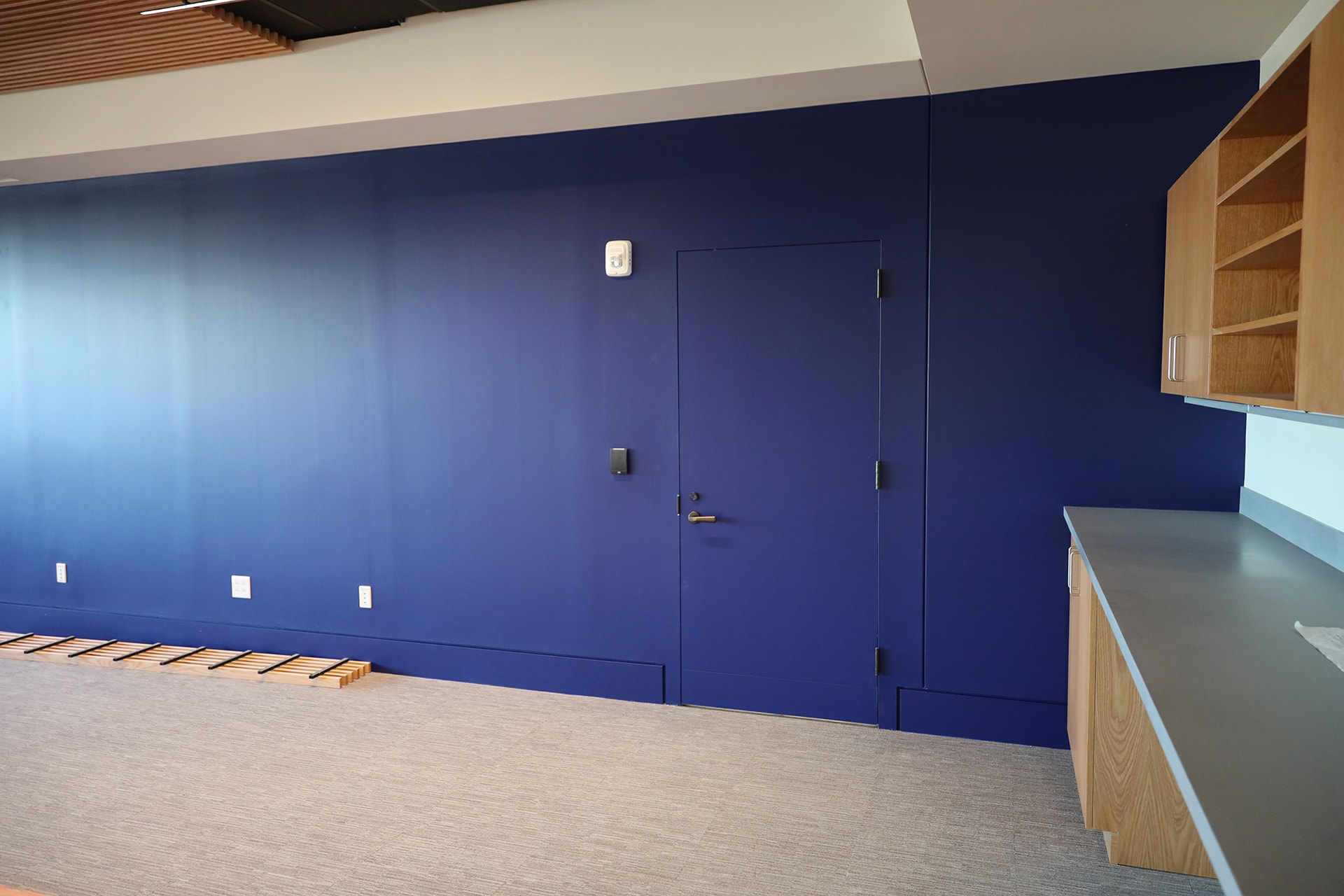 ...