A Museum for a Modern World
Overall Goals
Focus Areas
Accessibility
Sustainability
The new Peabody Museum is designed to be accessible to all. From large elevators to touchable fossils, our expanded and renovated spaces will serve visitors of all ages and abilities. We look forward to welcoming members of the public and the Yale community to explore, create, and make lifelong memories.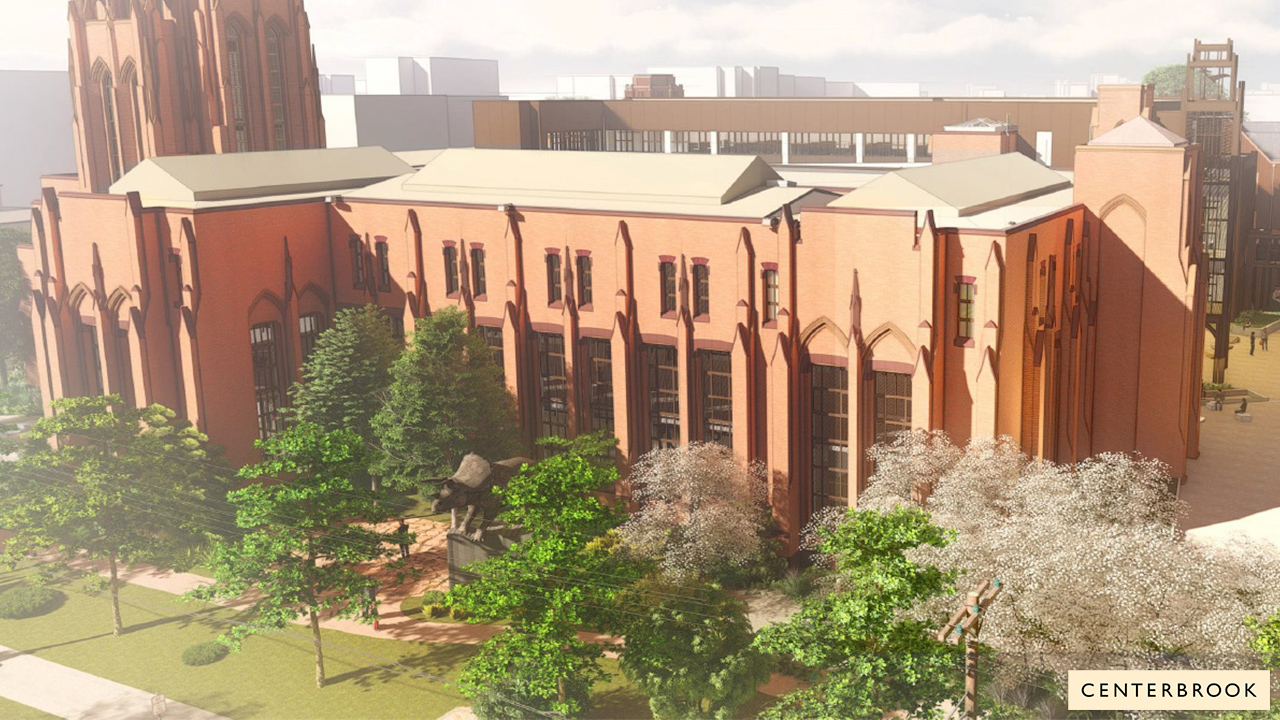 Four building entrances featuring gentle inclines
A route from public parking that avoids street crossings
A school bus zone leading directly to a special group entrance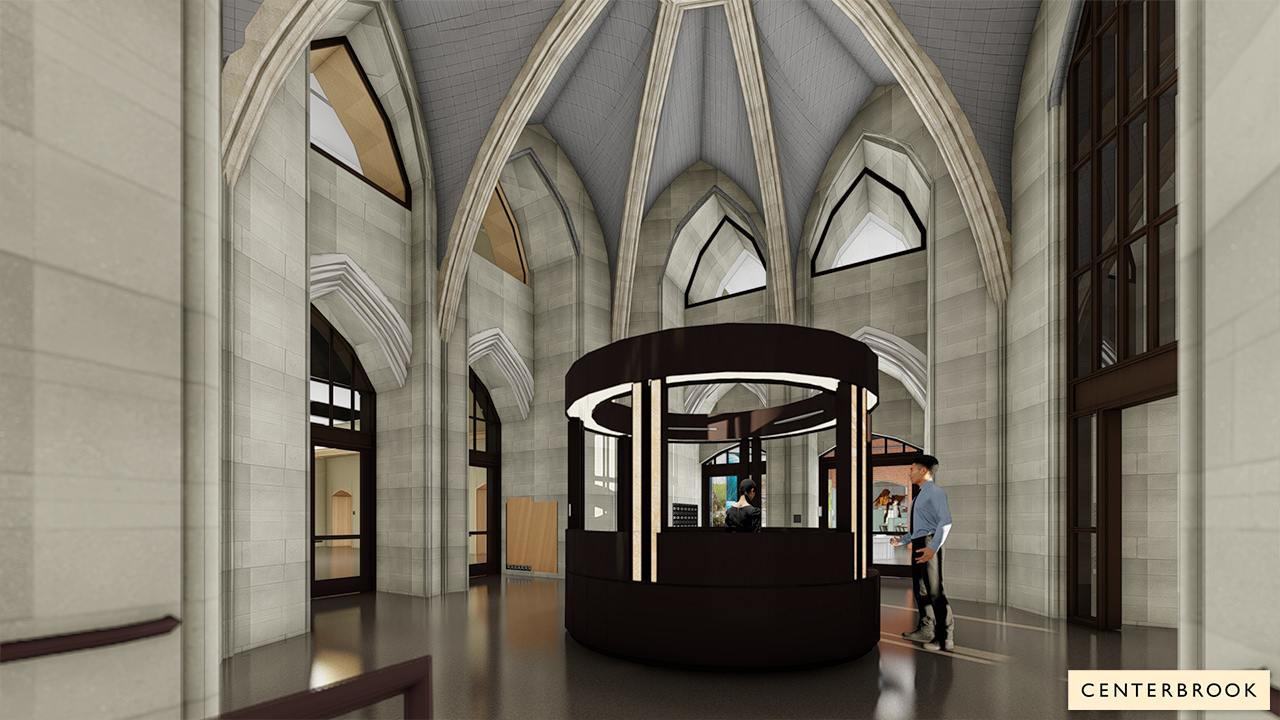 Two large public elevators
State-of-the-art inclusive bathrooms, wellness rooms, and water fountains
Reception desks and other furnishings at accessible heights
Wide doors and pathways and clear circulation paths
Quiet areas—and spaces where it's okay to be loud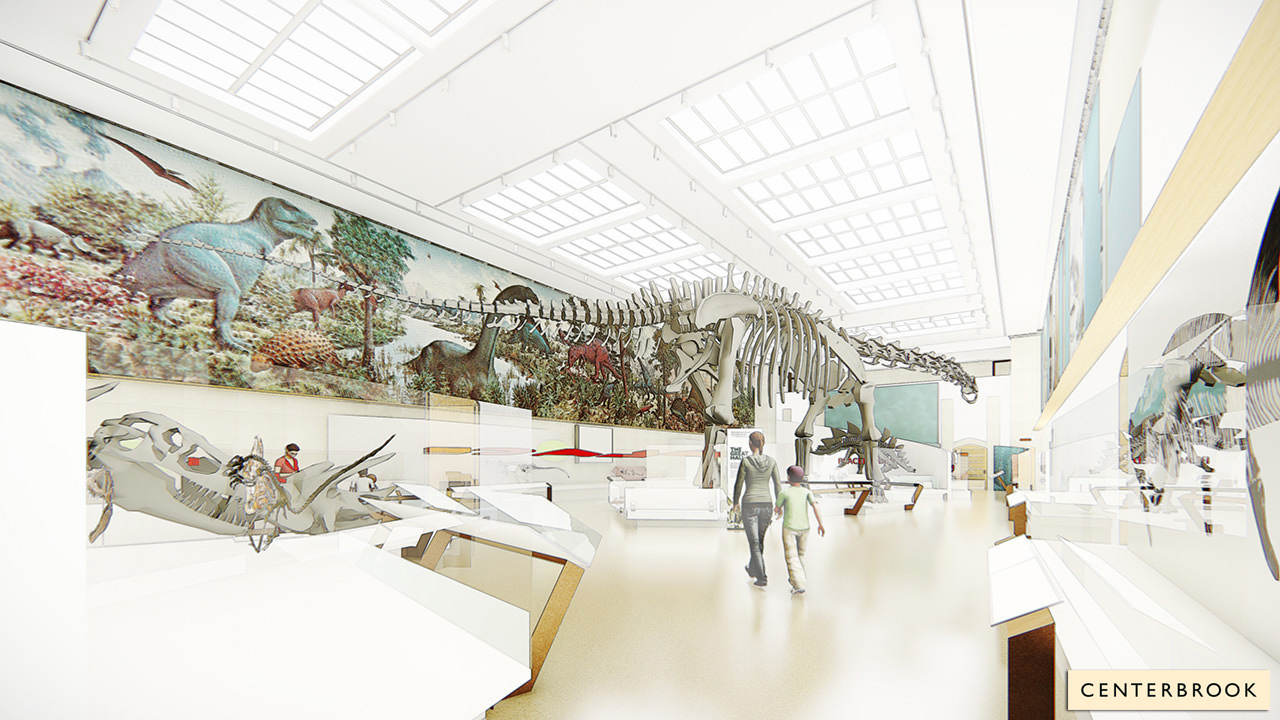 Touchable objects and large, high-contrast text
Assistive listening devices and visually descriptive audio tours
Sensory-friendly events and visiting hours
Multilingual audio programming
Seating in every gallery
Storytelling from a range of perspectives
We are stewards of natural history, but also promote, educate, and advocate for the natural future, including renovating the Peabody Museum in a way that respects natural resources and enhances the experience of visitors and staff. The 14 million objects in our collections tell the three-billion-year history of life on Earth, which Peabody scientists use to study the impact environment and climate change have on the quality and composition of life. From the outside in, we have found ways to protect resources and improve accessibility and well-being for our visitors.
Our new and renovated buildings promote sustainability in four ways:
Energy
Monitoring and reducing our carbon footprint
Water
Reducing indoor and outdoor water consumption and controlling stormwater
Movement
Improving accessibility getting to and within the museum
Well-Being
Providing education and access to all in a healthy environment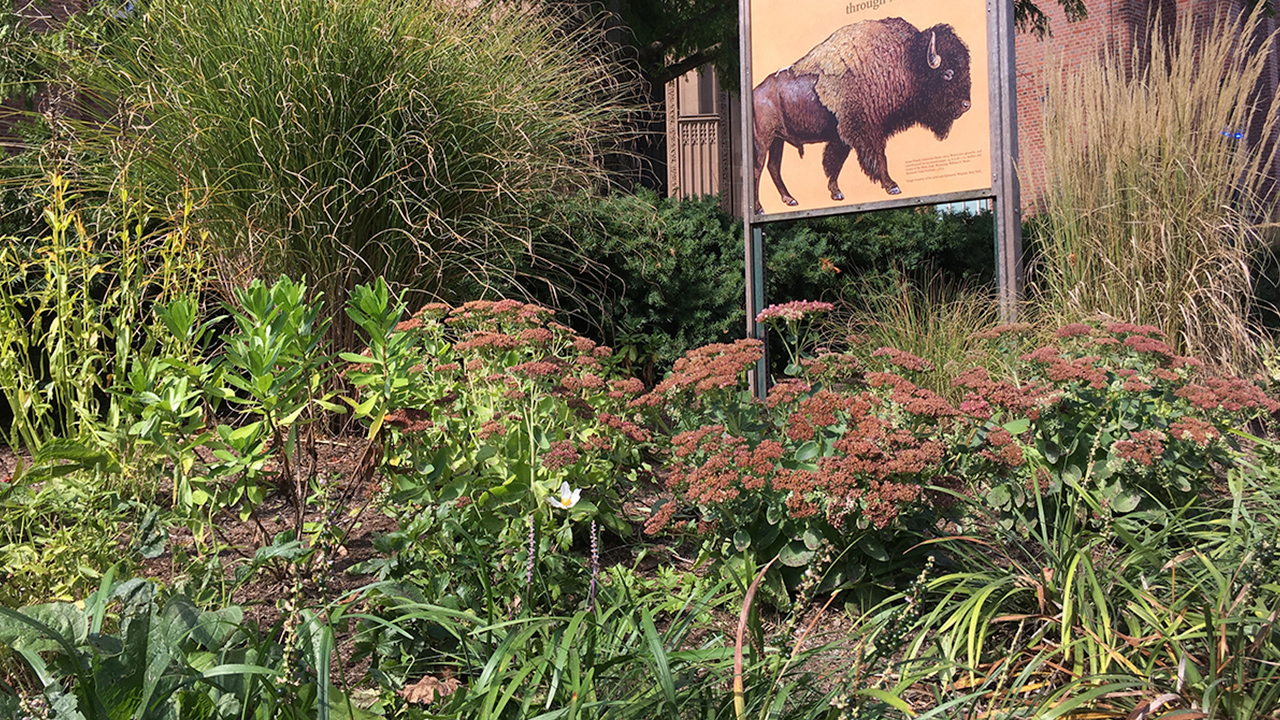 Native plants for less water consumption and more insect pollinators
Outdoor seating areas for relaxation
Improved bike and pedestrian access
Rainwater runoff systems that allow water to soak into the ground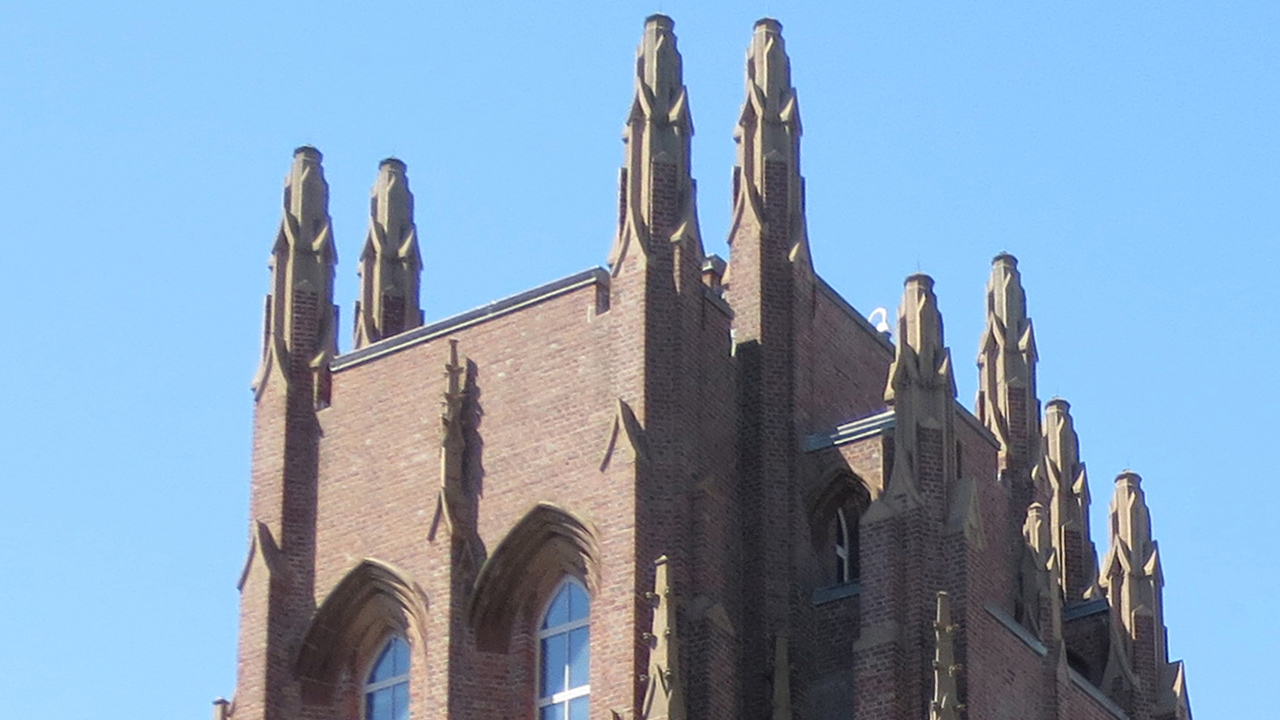 Insulation retrofit to minimize heating/cooling and save energy
Double-glazed windows throughout
50% reduction in energy use overall
Innovative heat recovery chiller to reclaim waste heat
LEED Gold certification anticipated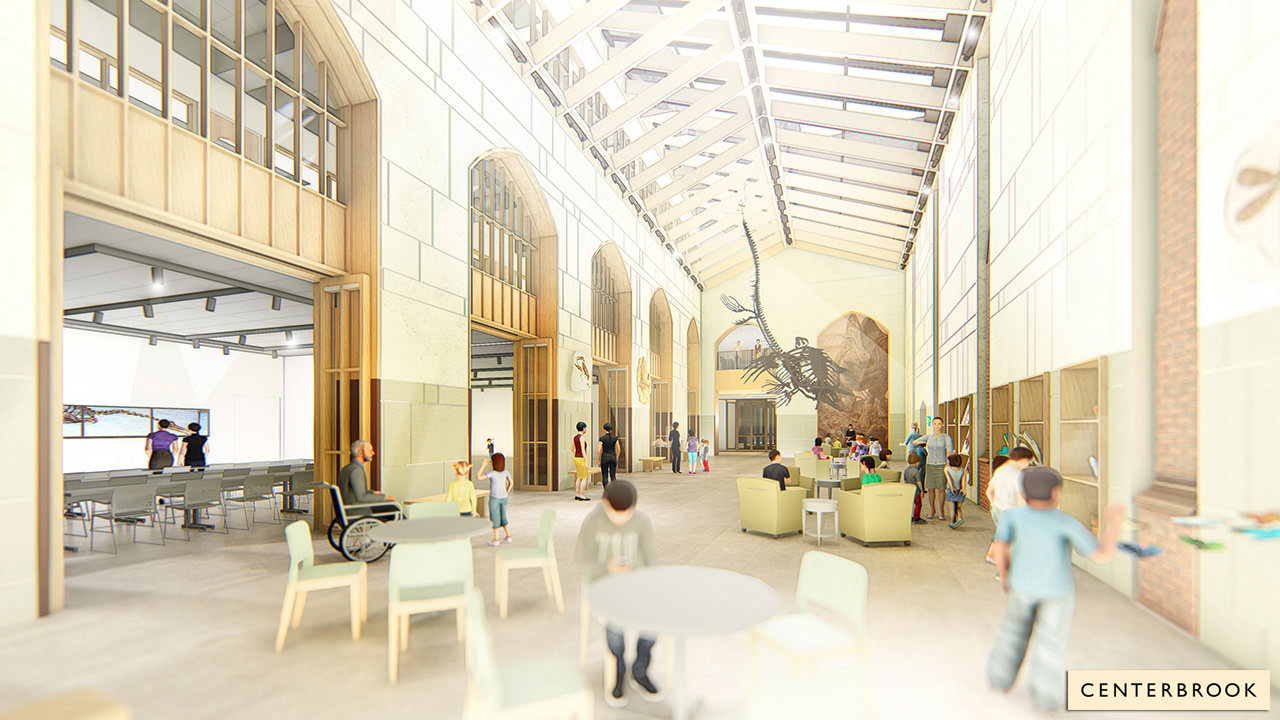 Natural lighting where possible
Low-toxicity paints and building materials, and FSC-certified wood
Low-energy LED lighting
Green cleaning policy
35% indoor water use reduction (<20 gallons/person/day)
Bottle-fillers to discourage bottled water use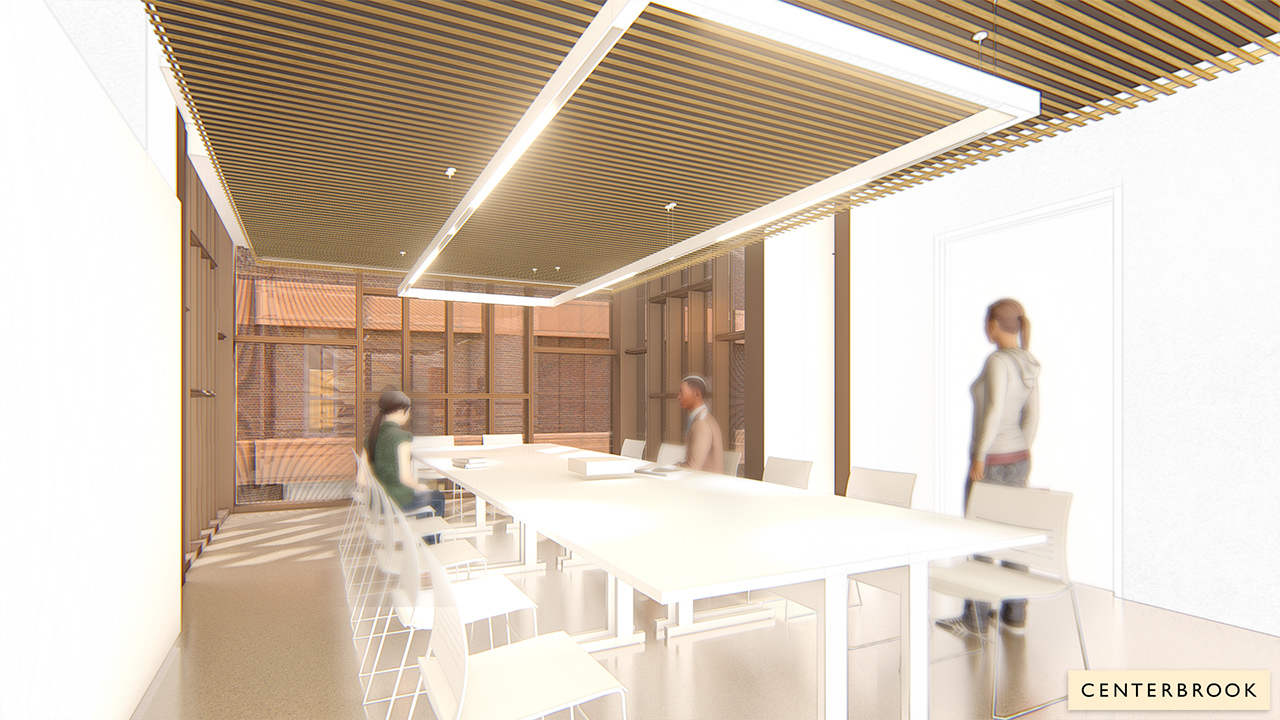 Environmentally responsible office furnishing materials
Common electronic resources, swap desks, and kitchen facilities
Showers for bike commuters
Open floor plan offices with meeting rooms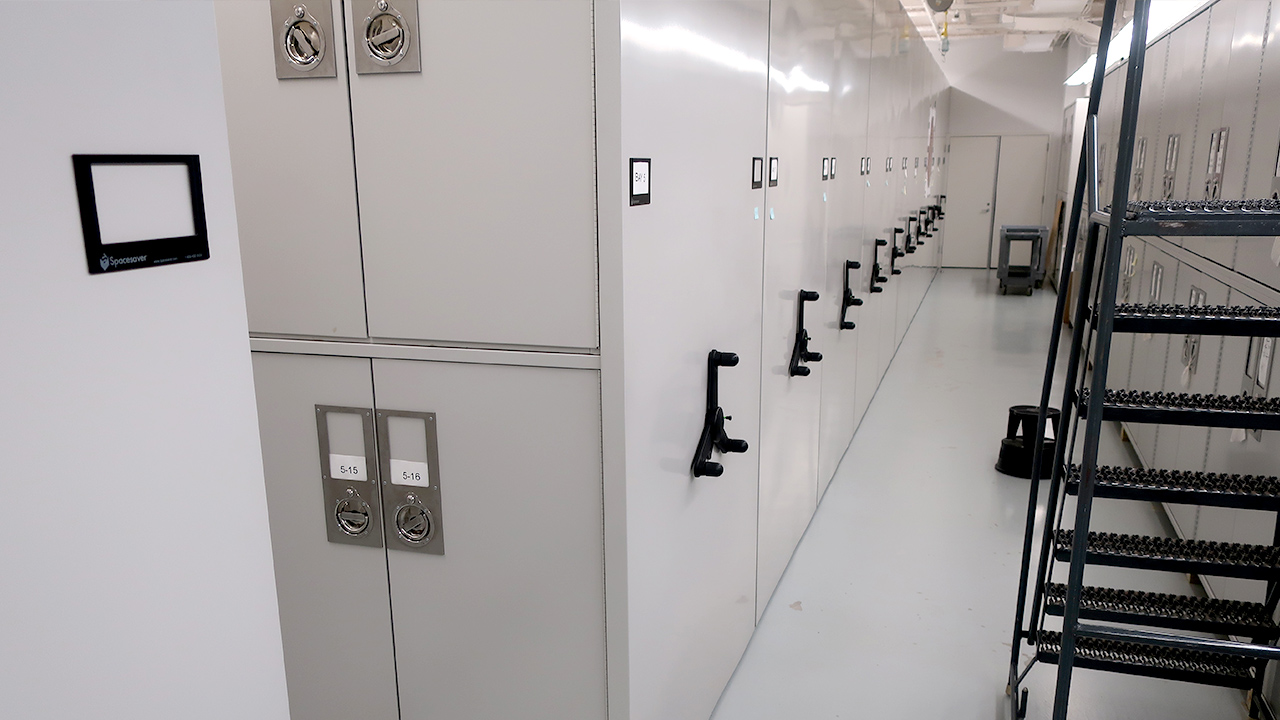 Integrated pest management plan – pest monitoring to avoid pesticide use
Heating and cooling shutdowns during unoccupied hours
Compact cabinets and gasketed doors to buffer climate
Auction and salvage of outdated cabinets and furniture