The Peabody's new Central Gallery, beautifully designed by Centerbrook Architects & Planners, is now home to two of the museum's signature fossil mounts. The "Skeleton Crew" from Research Casting International delivered and installed Archelon and Tylosaurus in just under a week. Suspended from the beamed ceiling and bathed in natural light, one of the largest turtles that ever lived remains just beyond the toothy reach of a 40-foot-long mosasaur.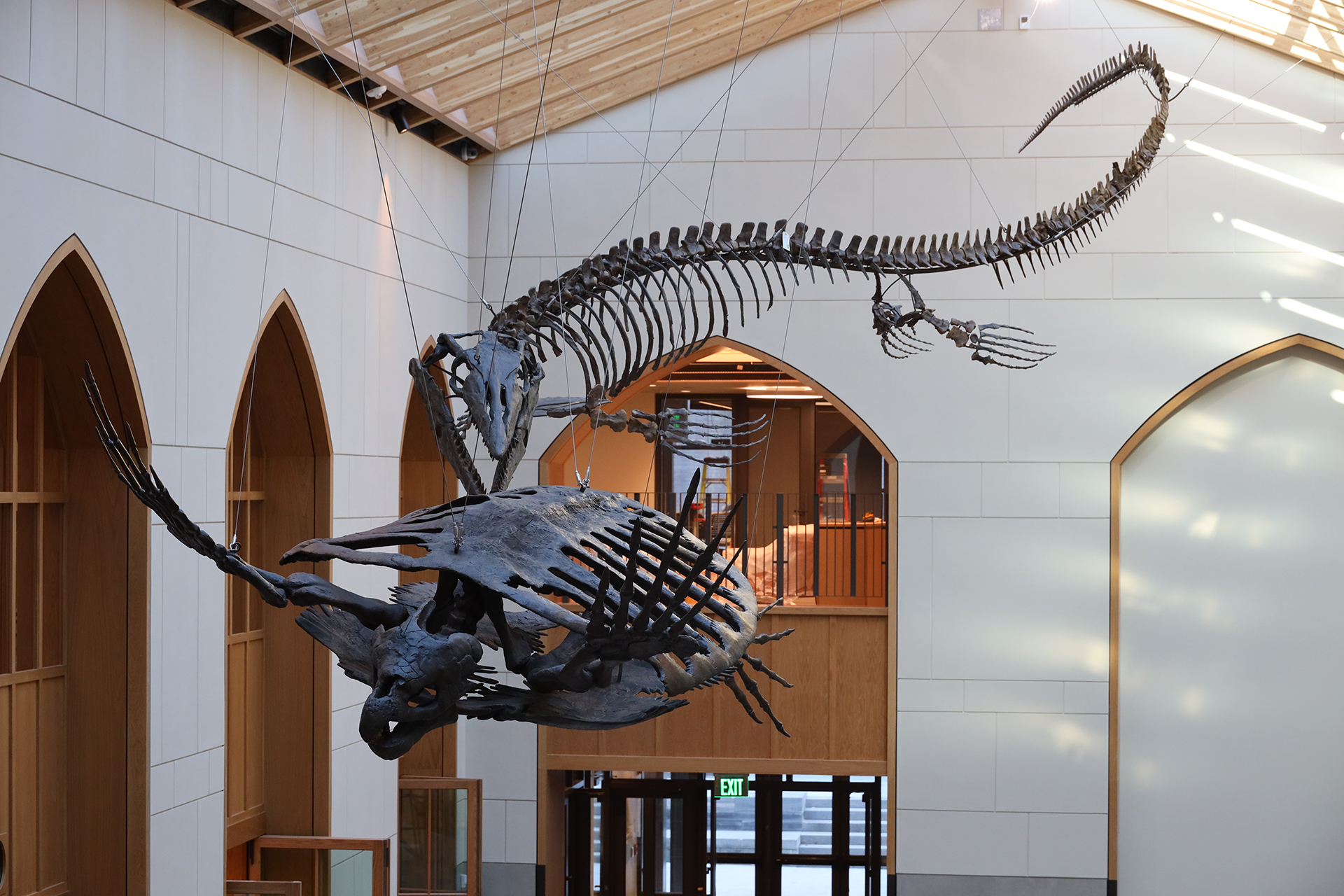 This cast of Archelon is based on the holotype specimen displayed for decades in the former Great Hall of Dinosaurs. The actual fossil material was too fragile to be hung, so each of its bones were laser-scanned and 3-D printed to create an exact replica.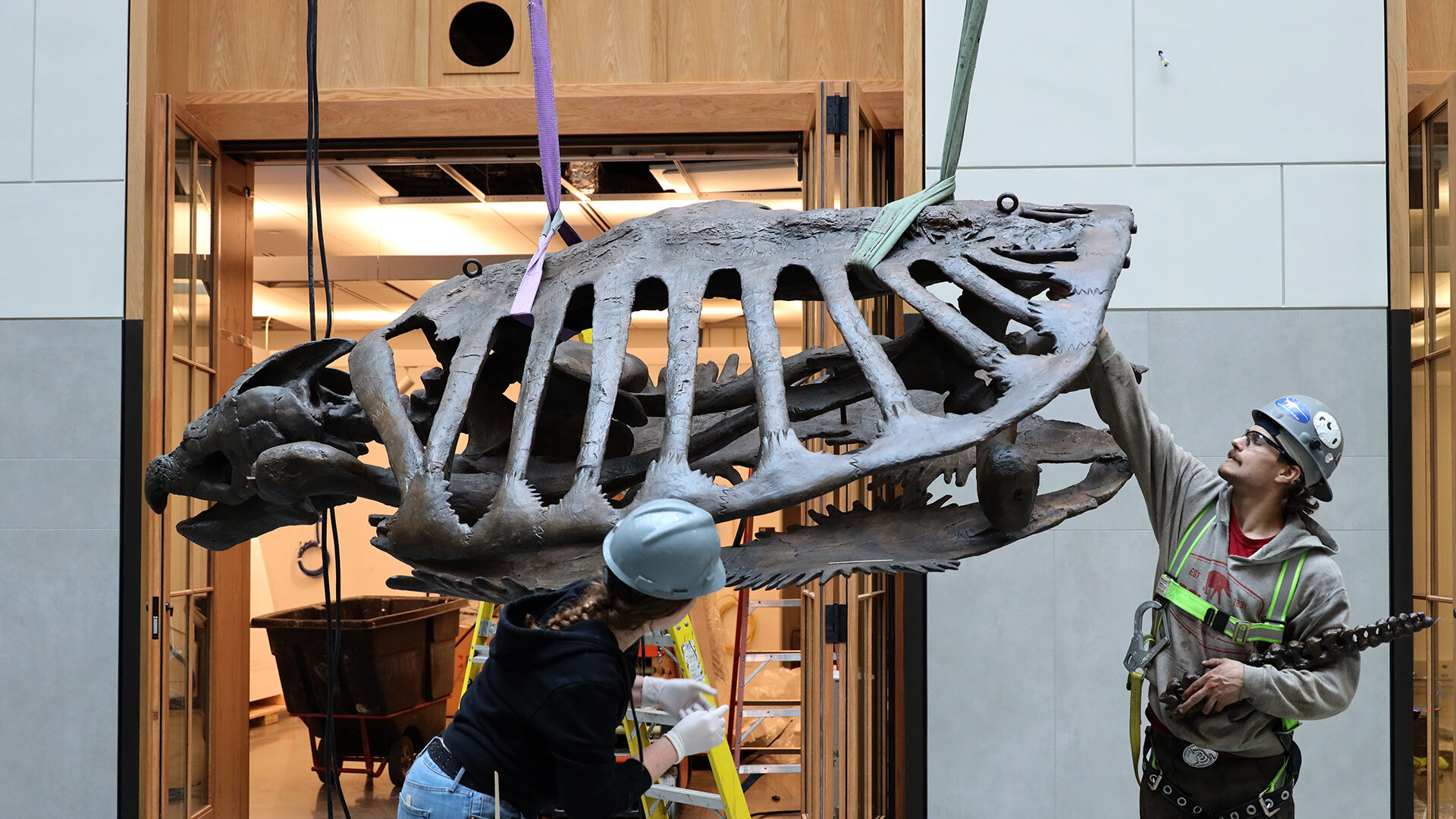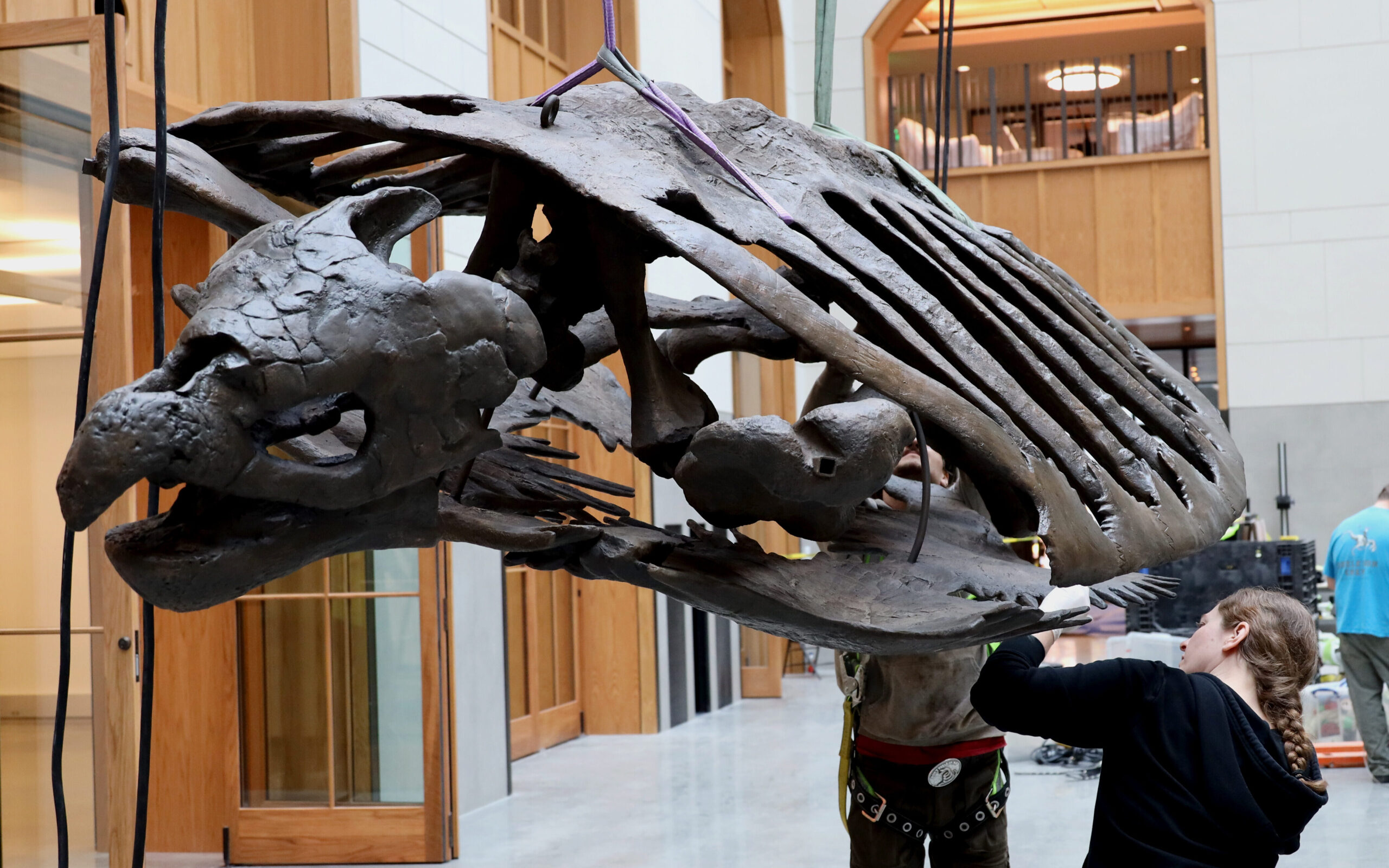 The original head was highly inaccurate and has been replaced with the scan of a skull from a different individual, appropriately-scaled to fit our specimen.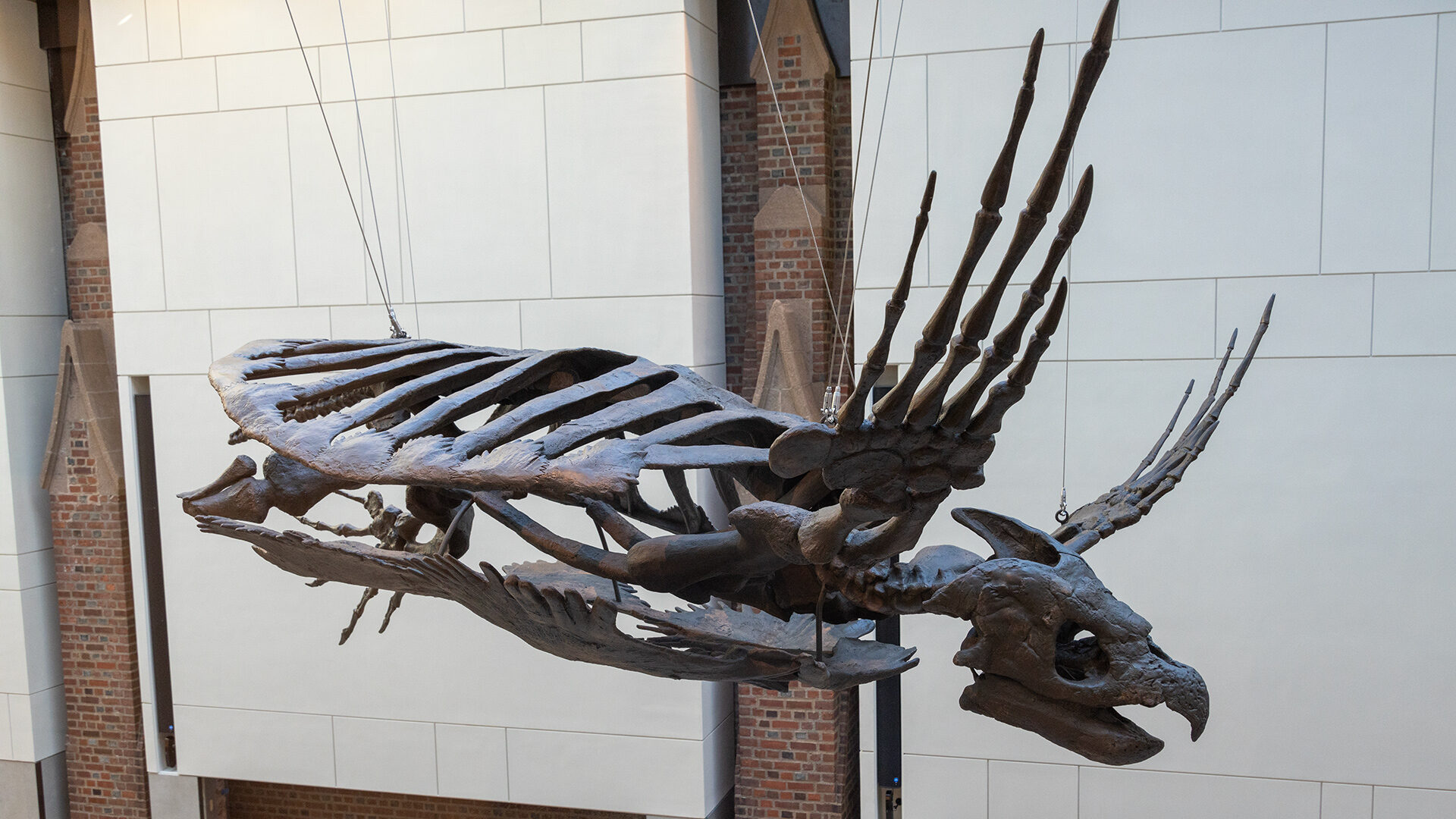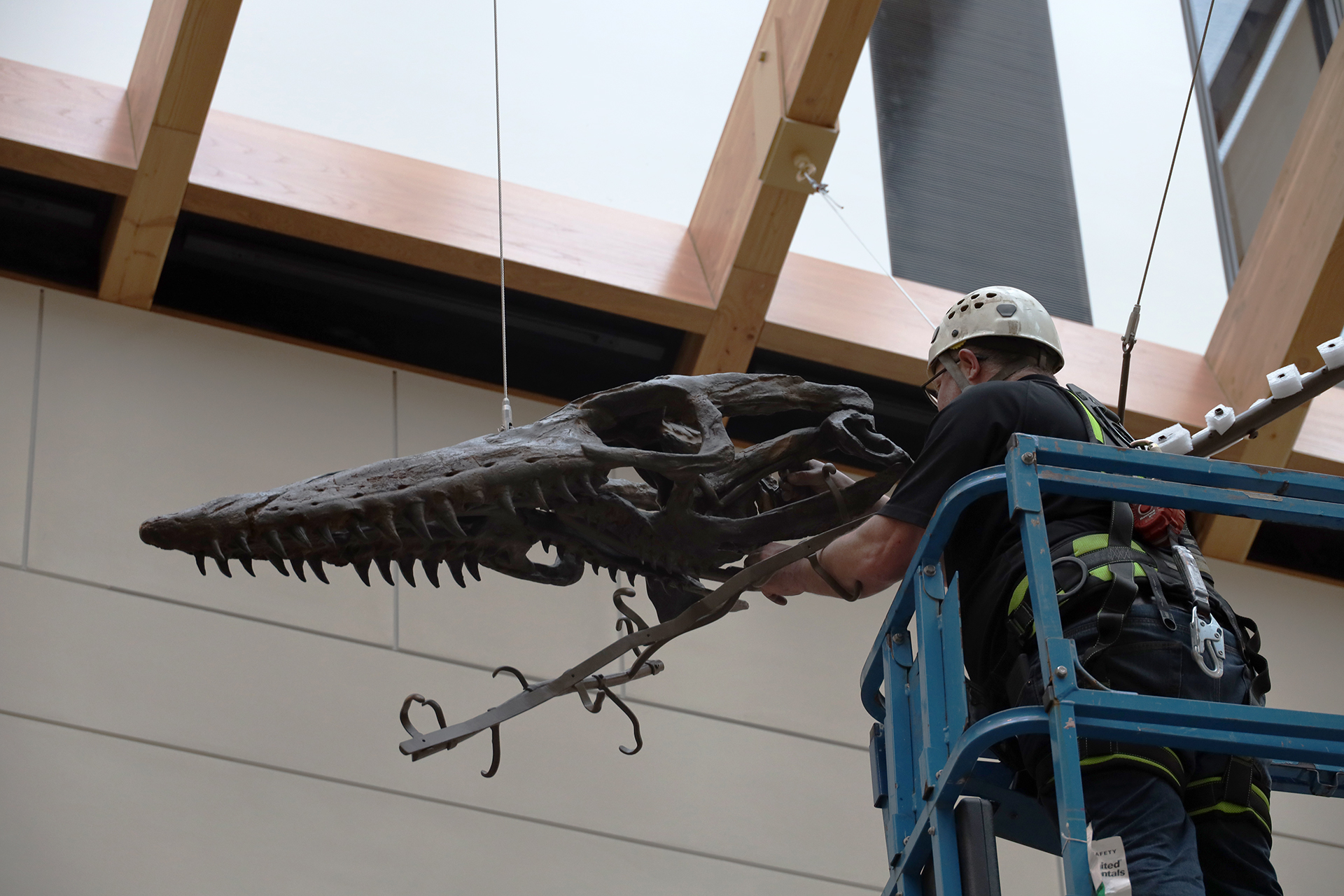 Tylosaurus was an apex aquatic predator in the Late Cretaceous. This specimen is relatively new to the Peabody collection and was collected in 2005 just outside of Waco, Texas. The mount has never been on display and is constructed of a substantial amount of real fossil material.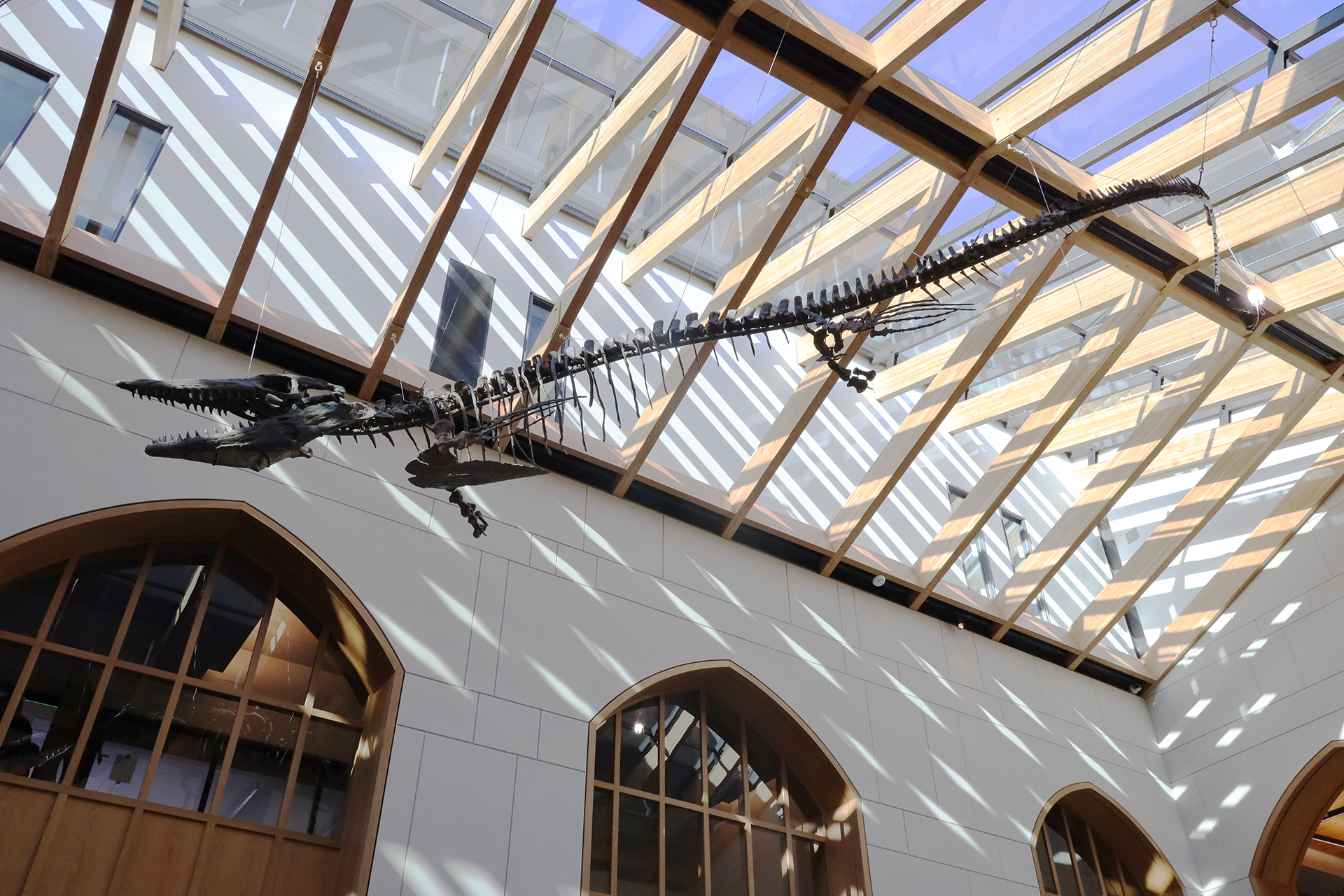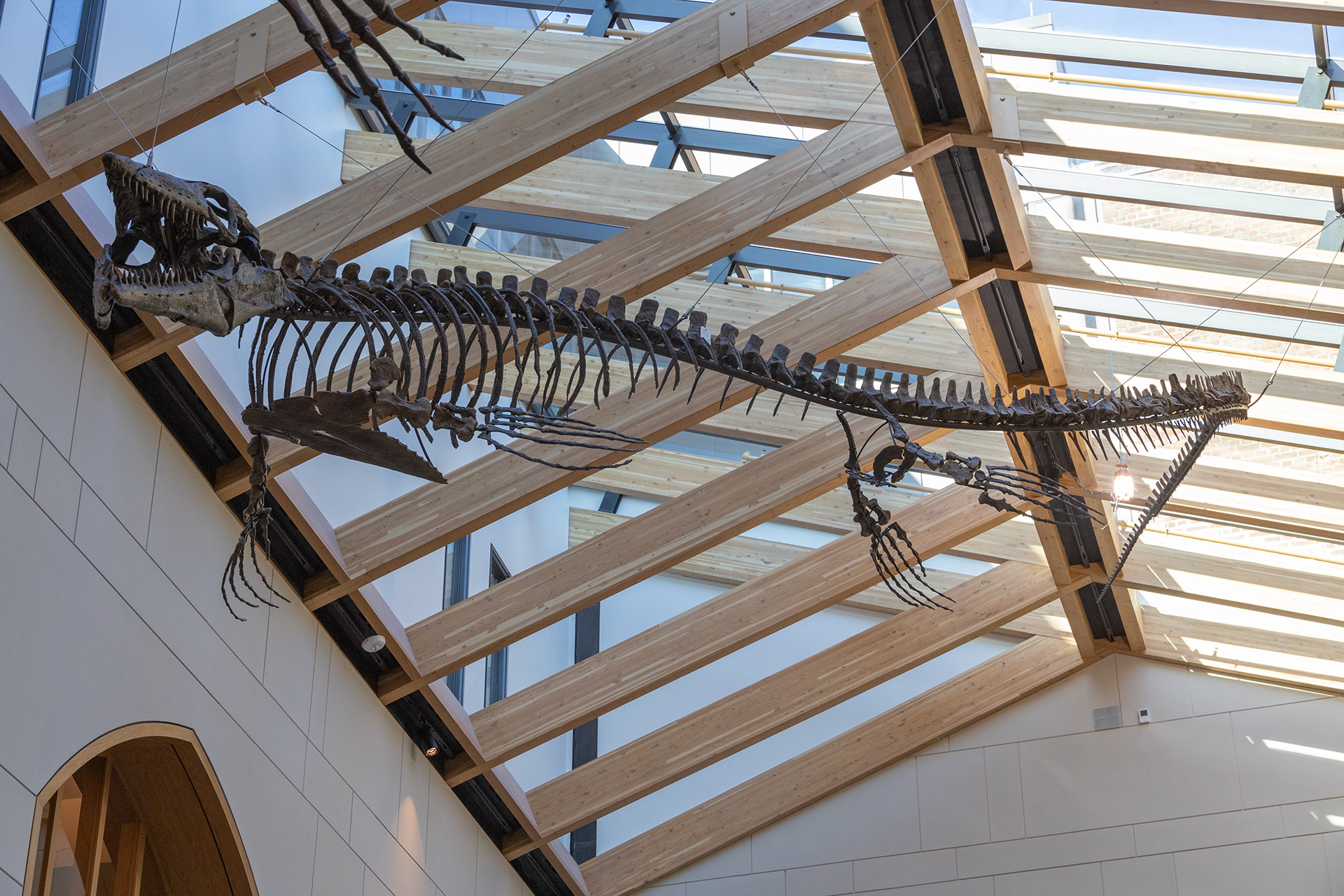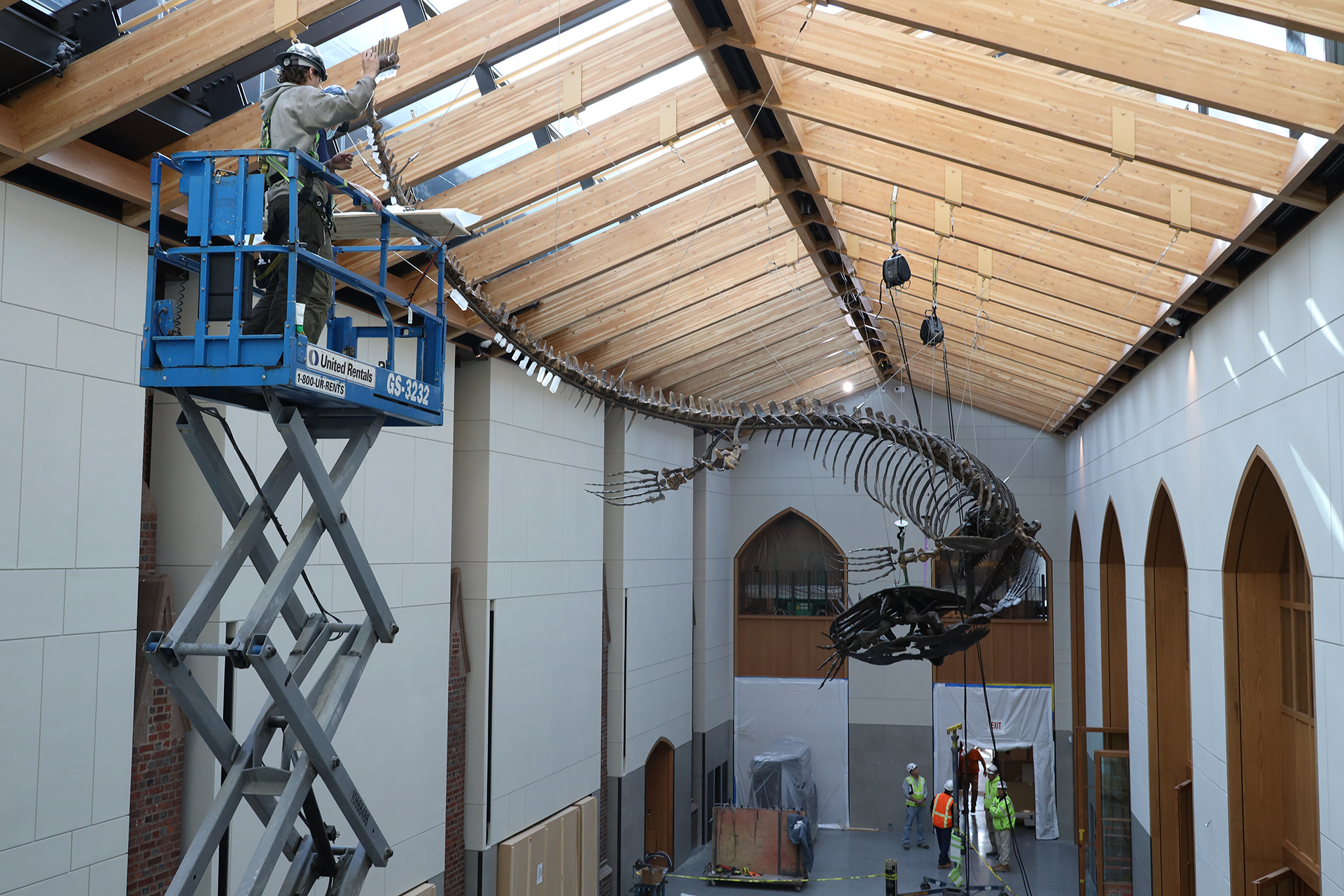 We can't wait to introduce these two prehistoric beasts to the next generation of visitors, students, and families when we reopen our galleries in early 2024.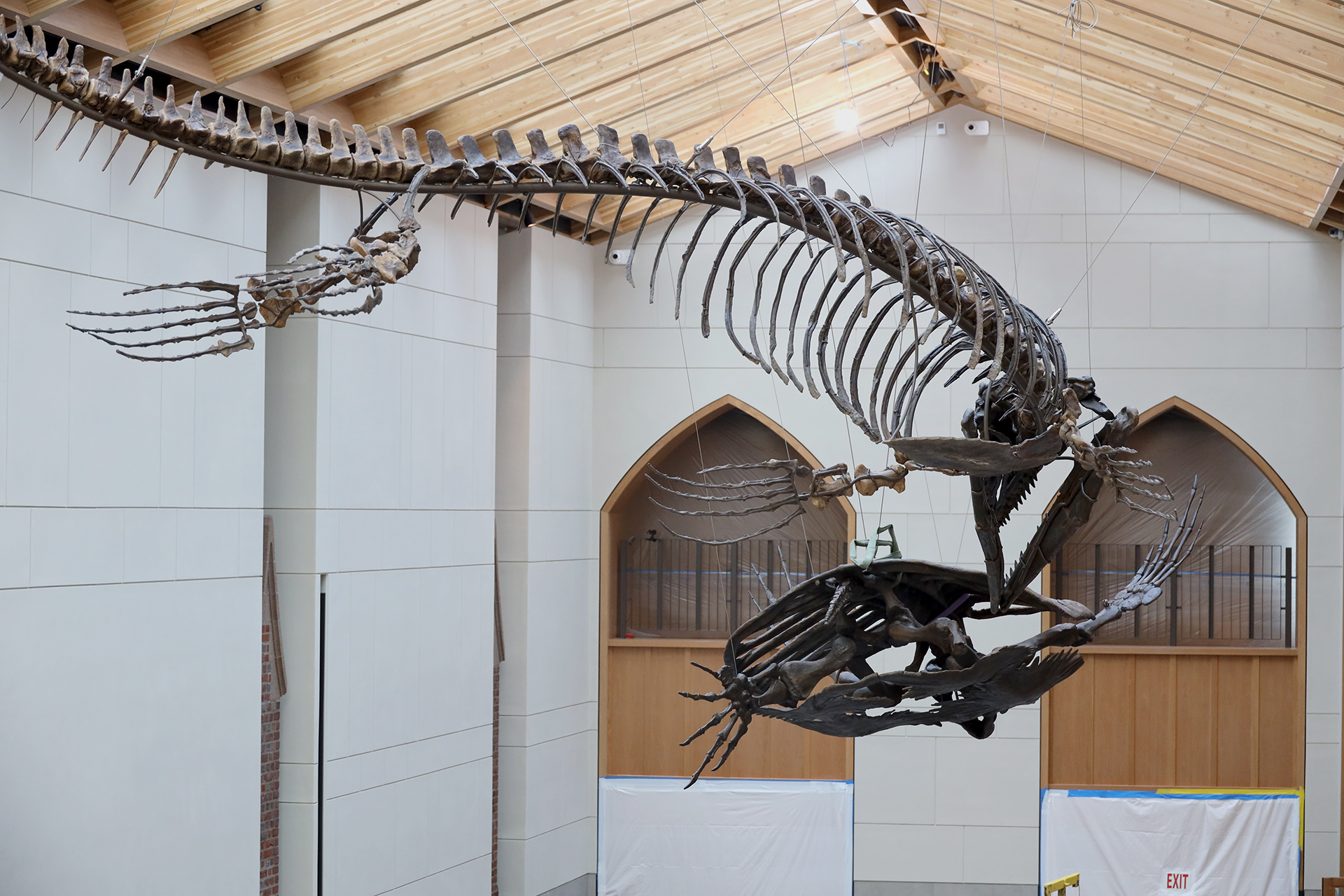 ...