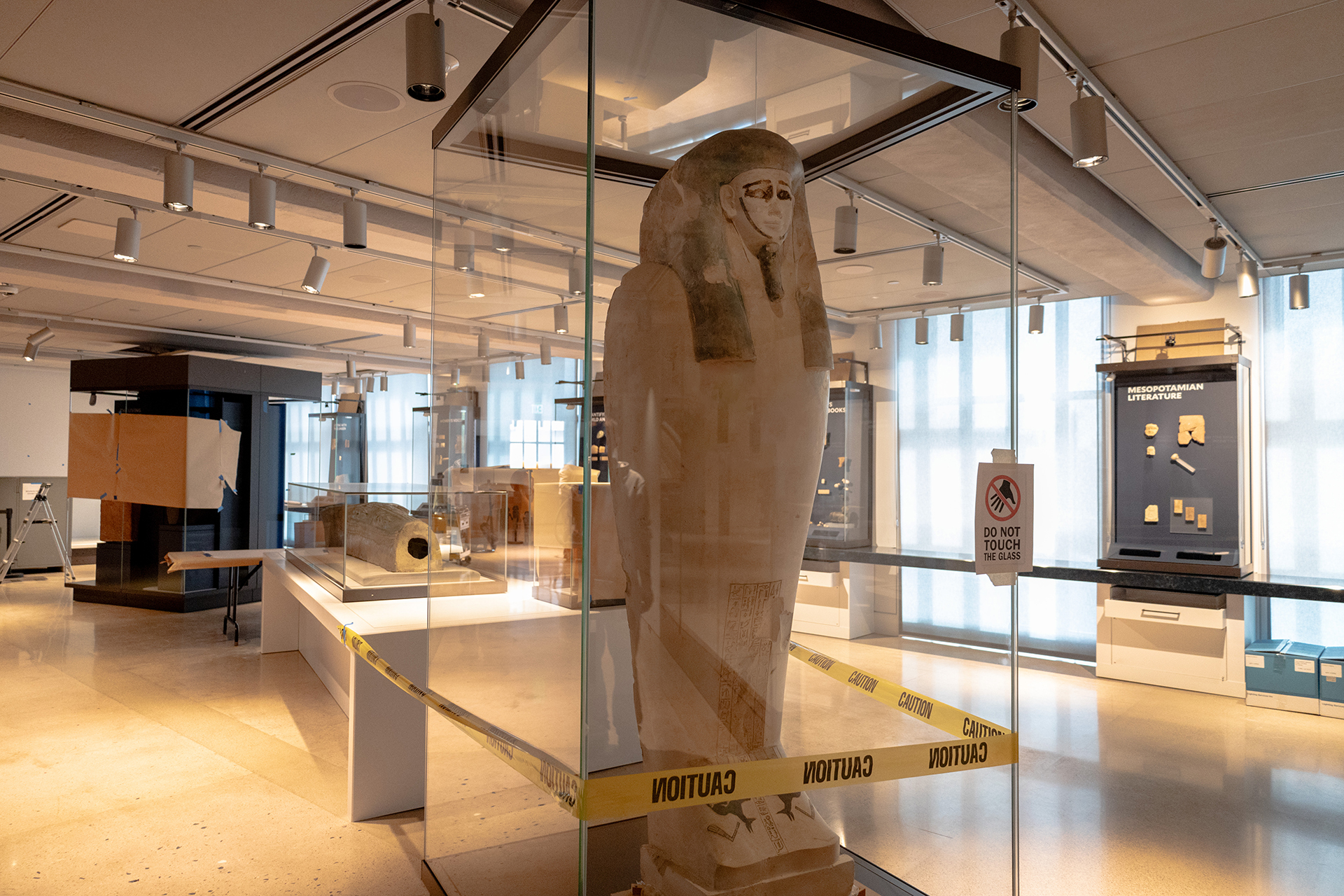 This month, we've ramped up our installation efforts. A few galleries are already starting to take their final shape as exhibition panels and objects begin to fill the new casework. Here you'll see signs of progress in our Mesoamerica and Andes, Egypt and Mesopotamia, and History of Science and Technology galleries.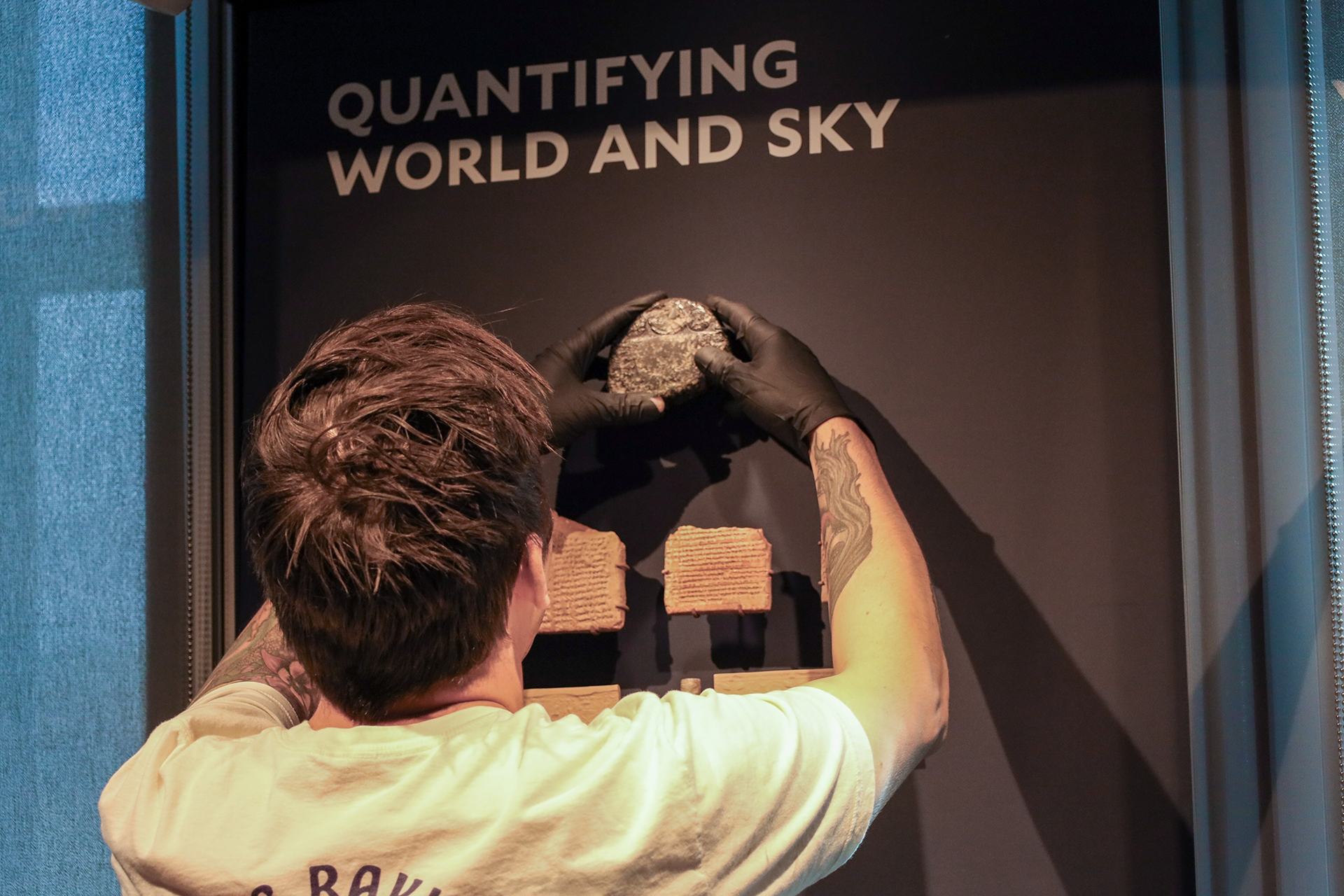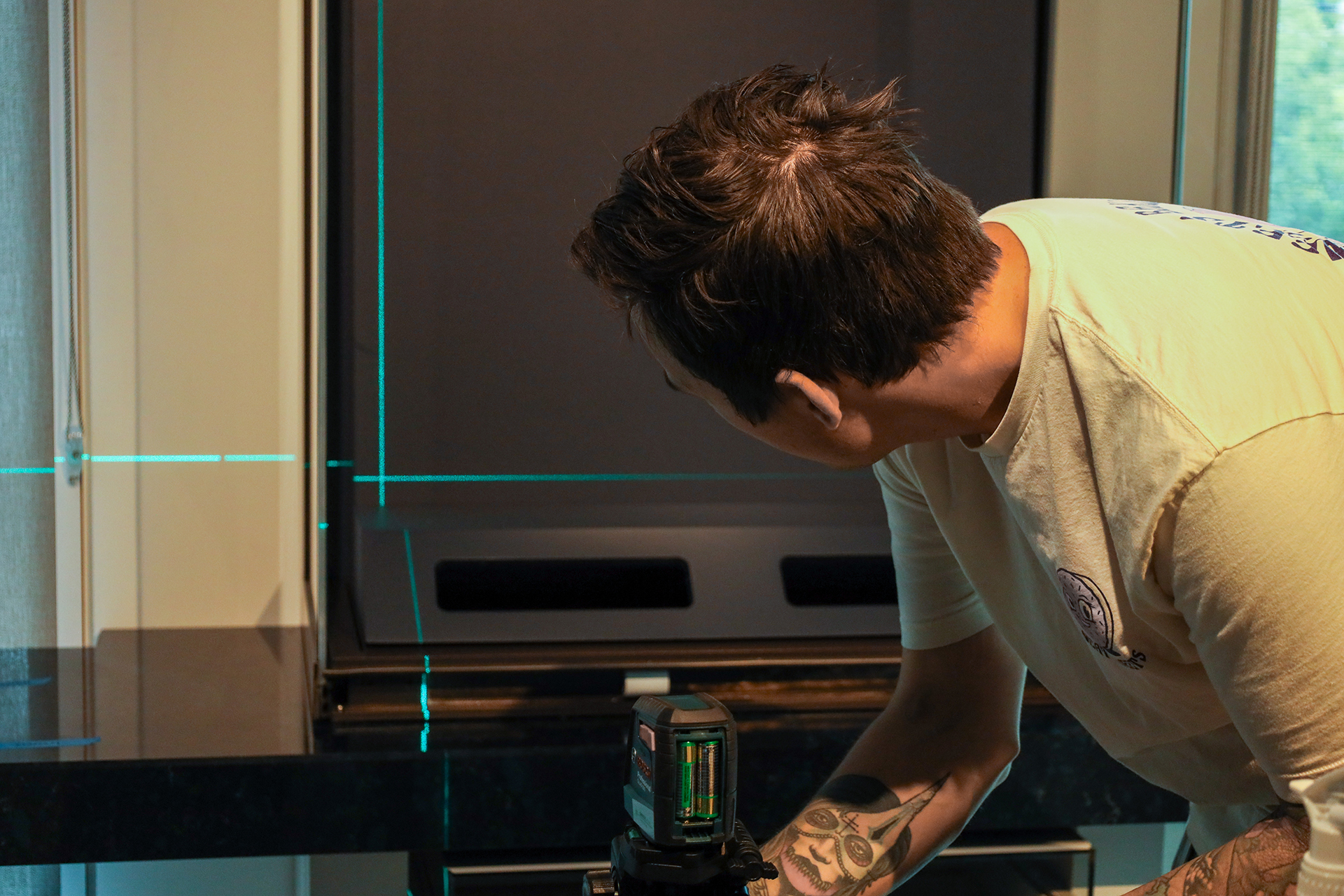 Expert hands and modern tools ensure the objects are installed with precision and according to design.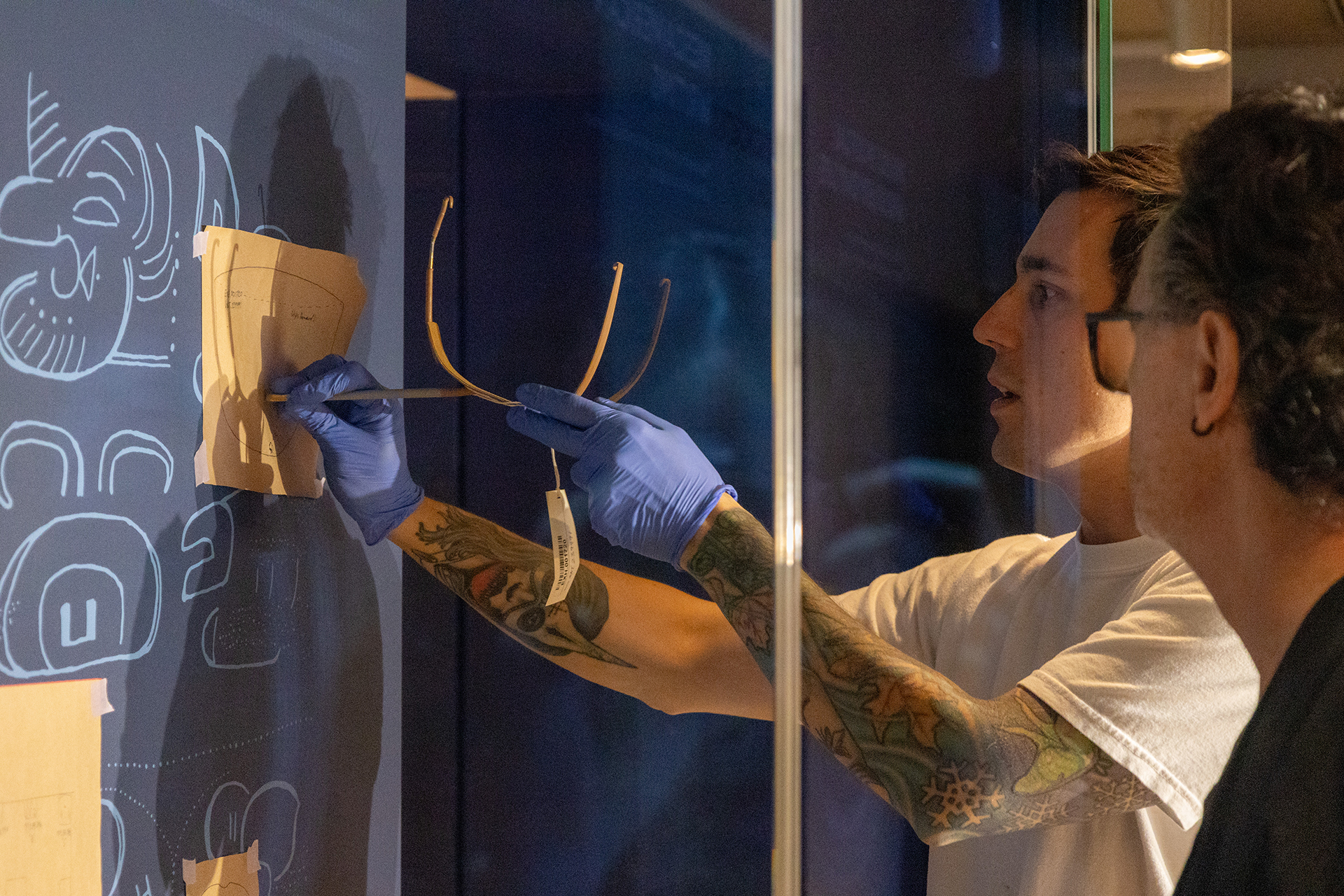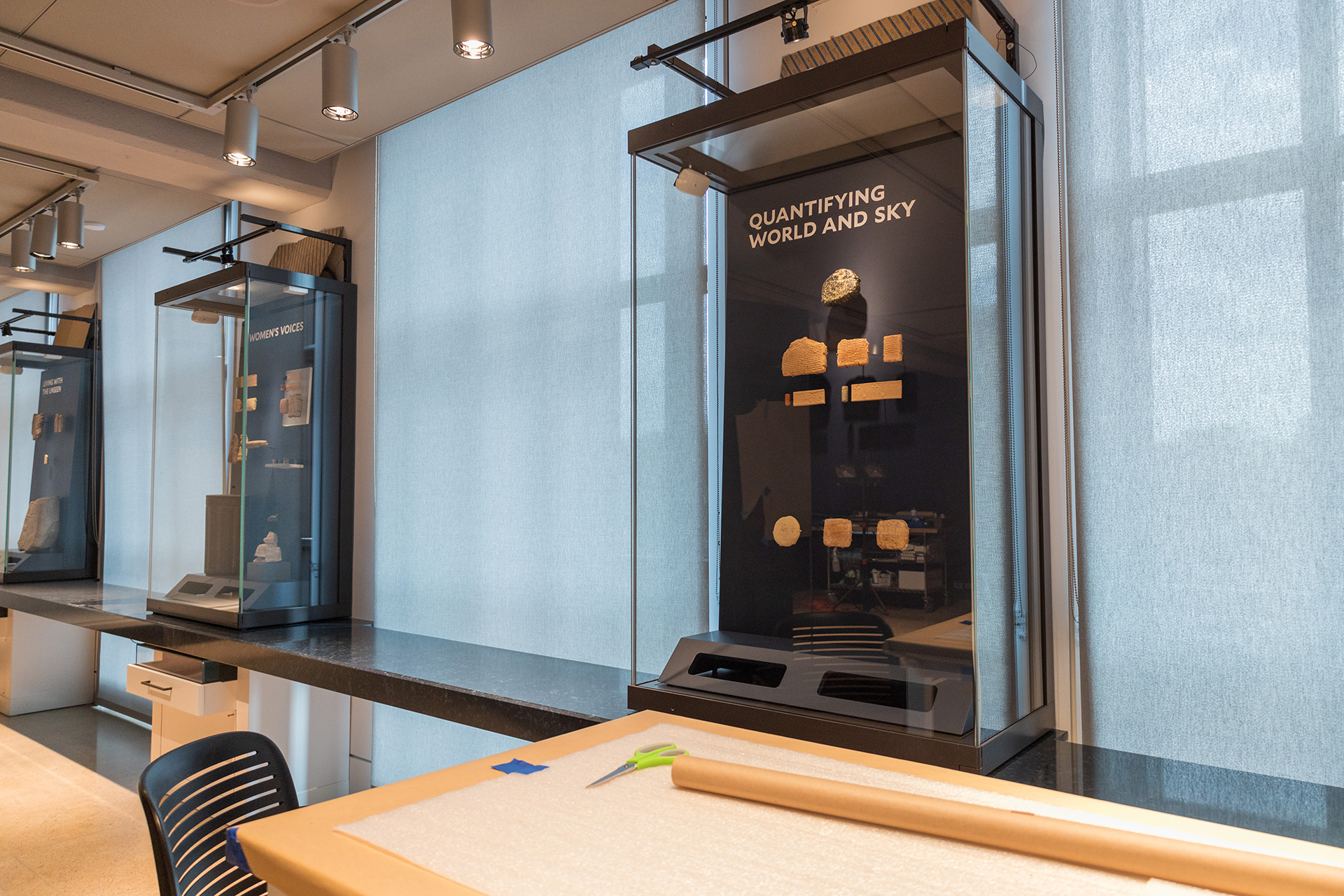 Each gallery has a unique suite of glass casework, and each individual case is custom built to size using the best materials available and incorporating sophisticated electronics. When complete, these cases will be individually tailored to protect and provide the optimal conditions for the items inside. Other structural elements are taking shape in a new hands-on education space where Museum technicians build cabinets, casework, and lighting elements for this interactive gallery.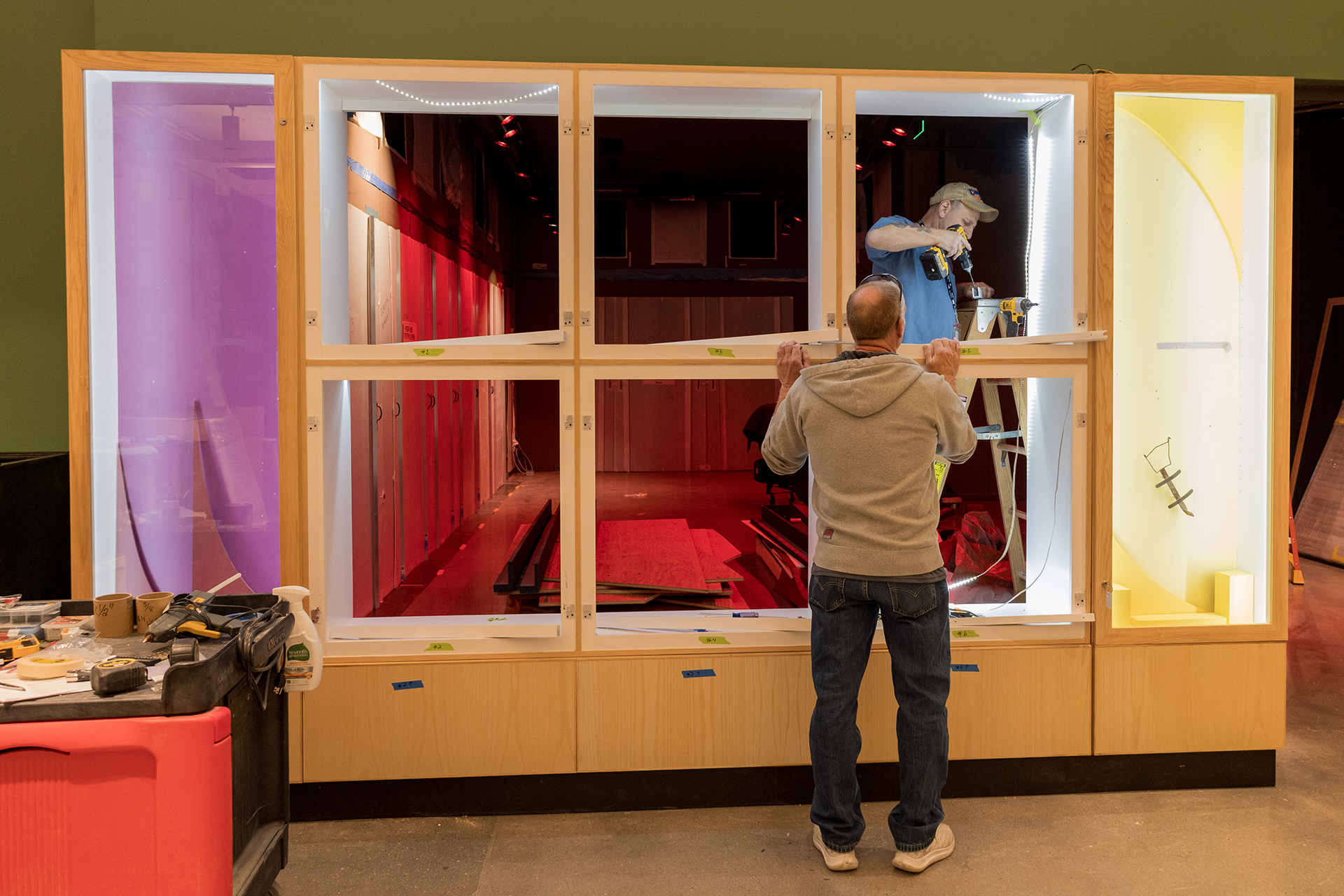 This current phase of our project has brought many parts of the Peabody community together. Exhibition installation involves curators, exhibition designers, collections managers, preparators, conservators, artists, mount makers, technicians, and scholars.
With everyone's help, these incredible objects settle into their final positions in the galleries. We recently installed one of our most recognizable items, a cast Olmec head, in the Mesoamerican gallery.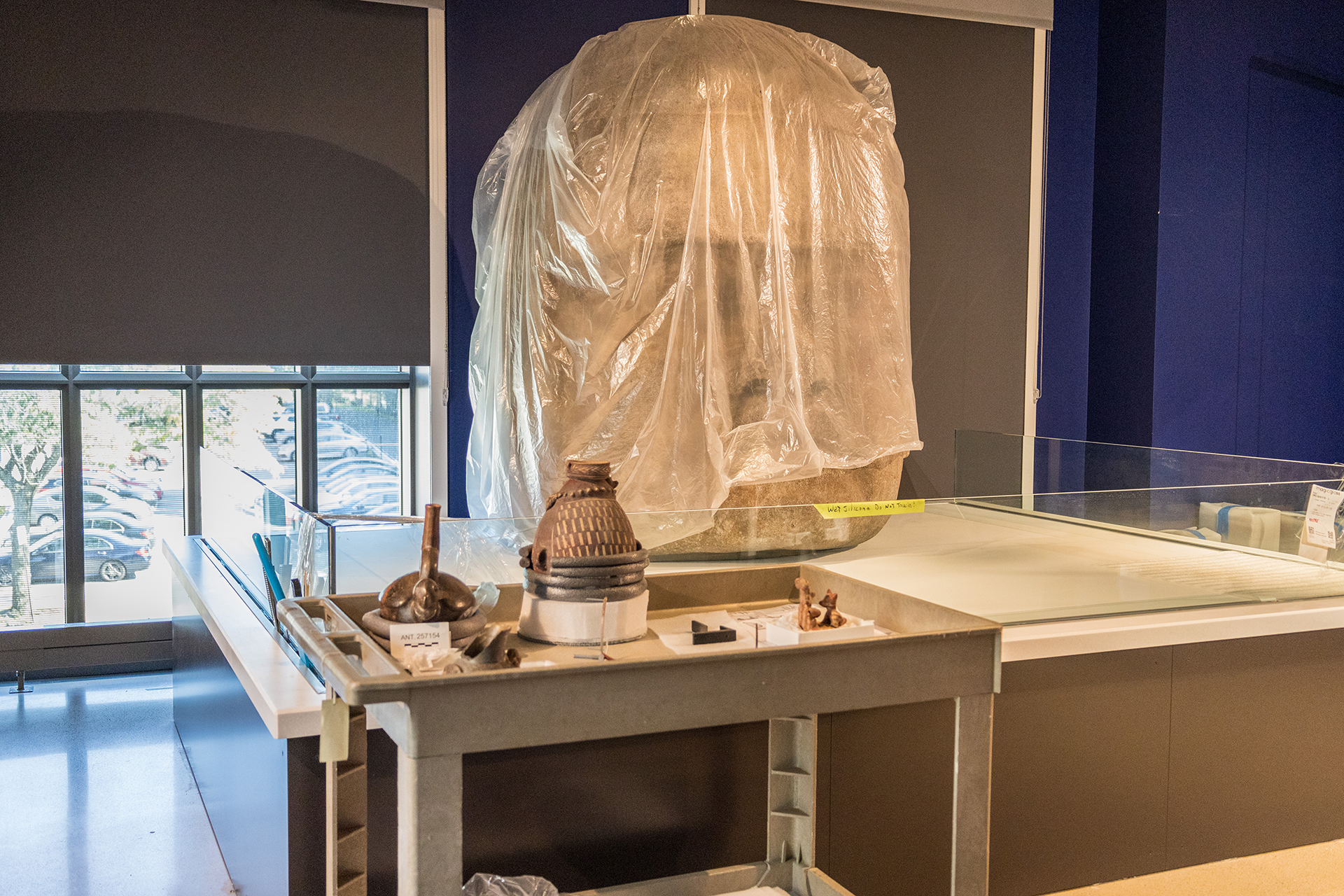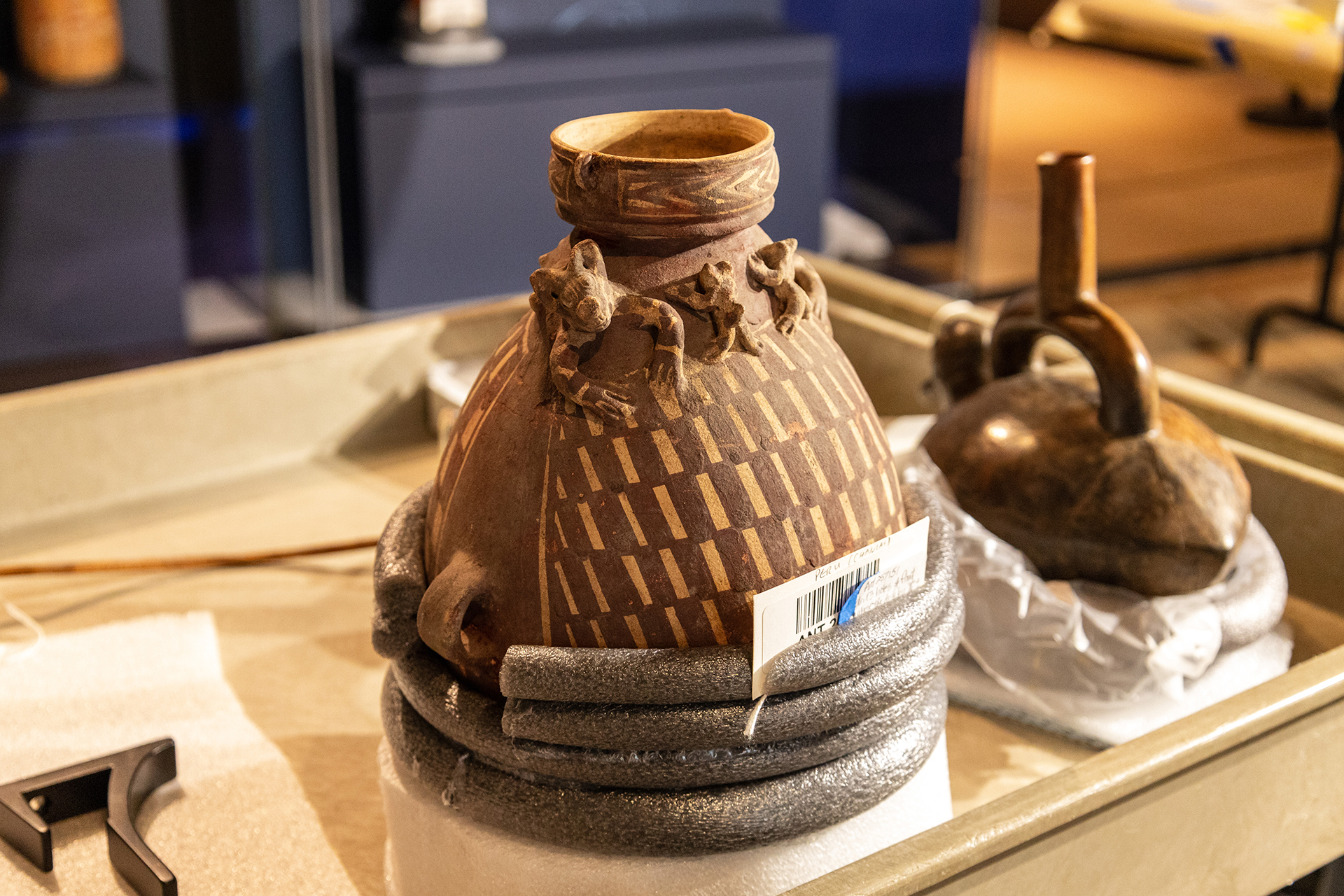 Carts filled with items waiting to be installed, carefully packaged in foam and boxes, await our team. Object by object, each exhibition takes shape.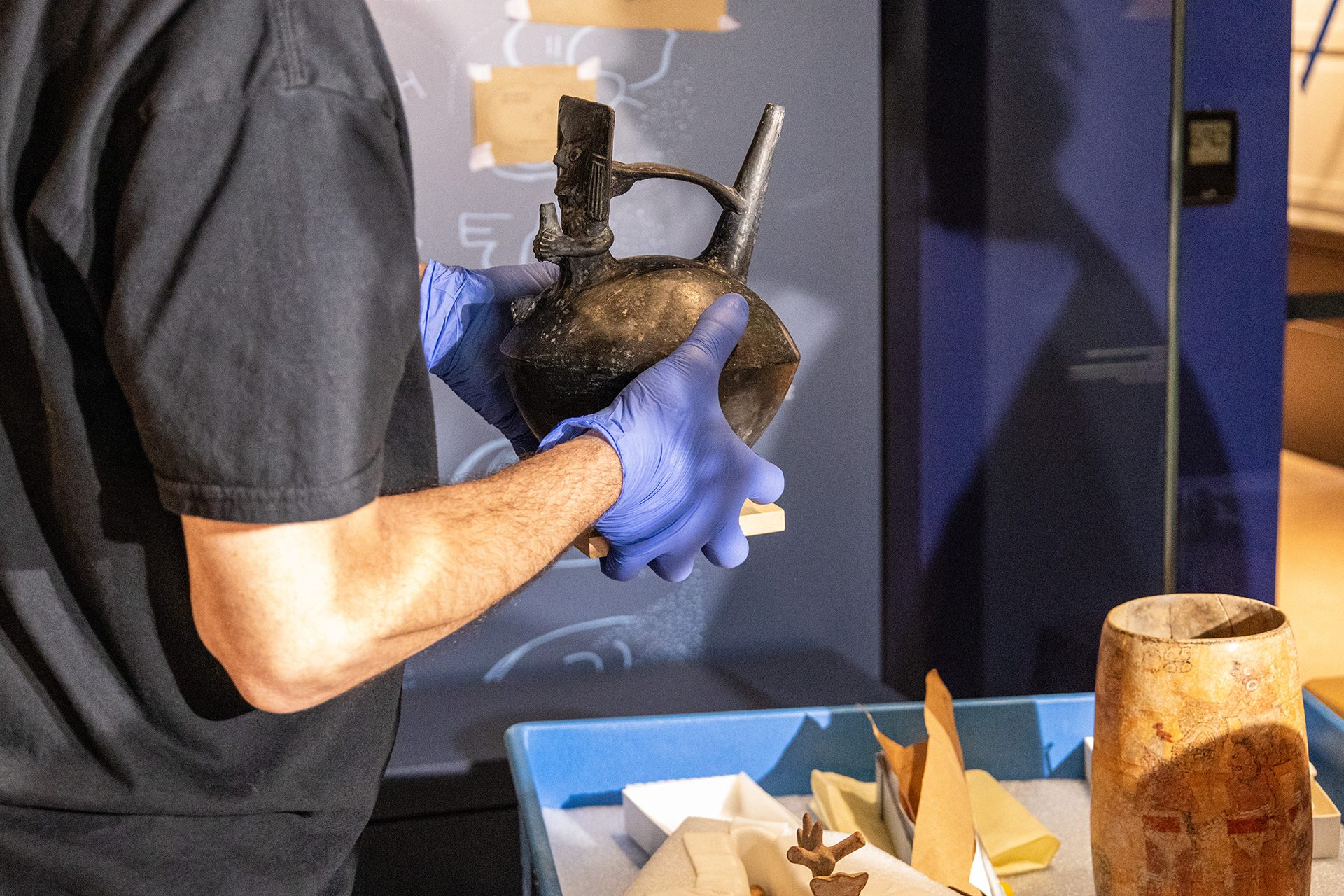 The Peabody's History of Science and Technology collection finally has a permanent home in our galleries. The volume of glass in this room creates its own beauty, but it will look even more dramatic once filled and finished in the next few weeks.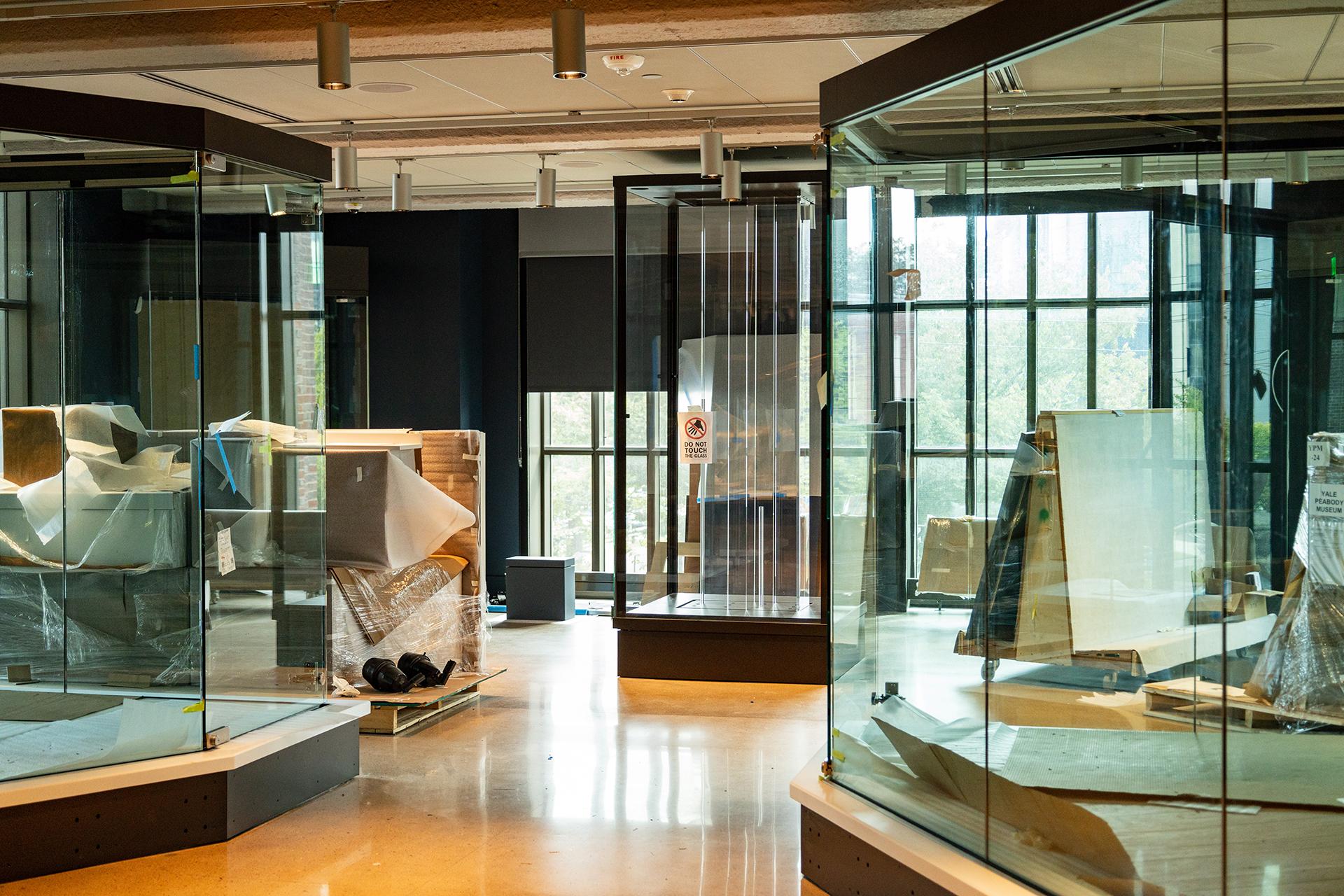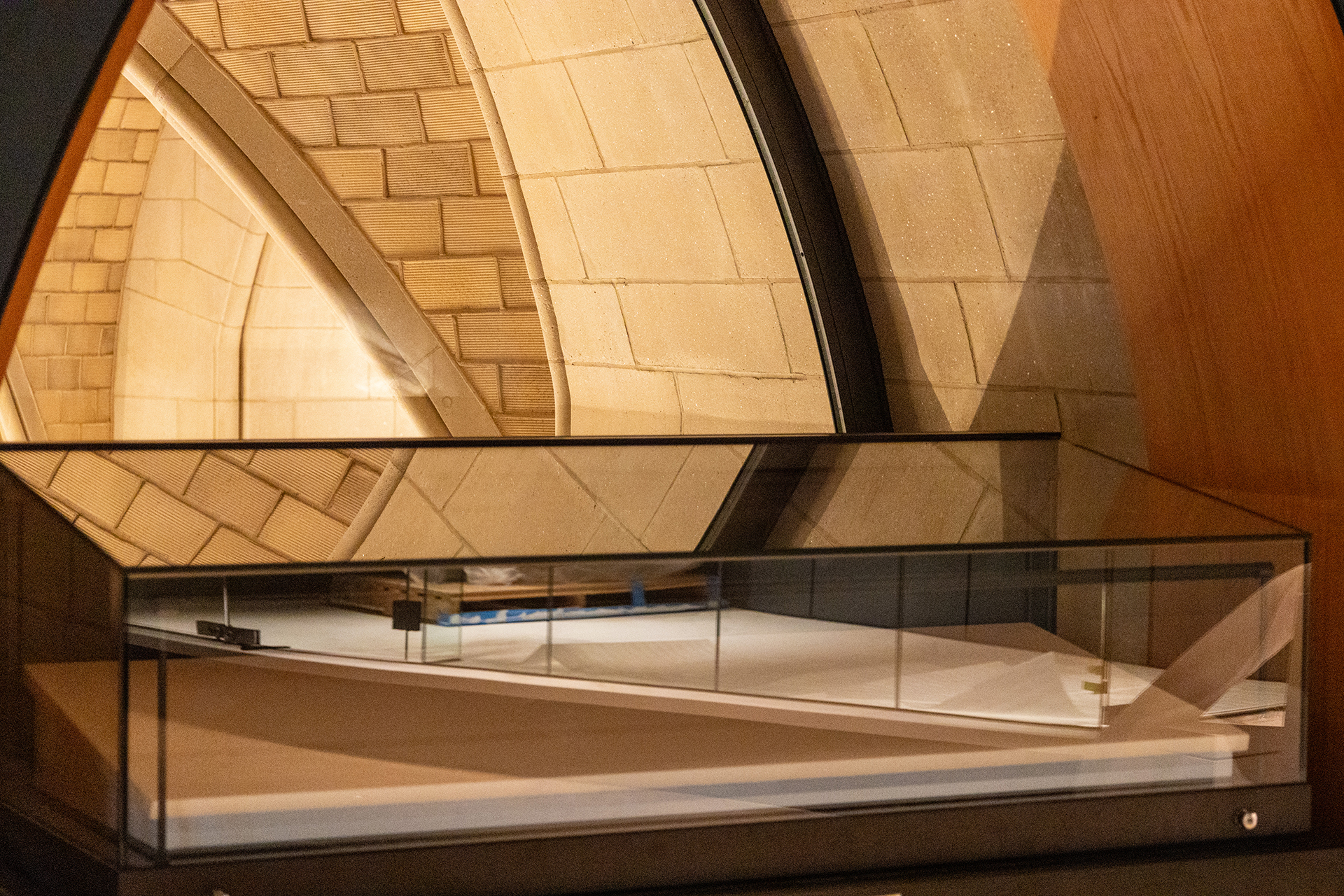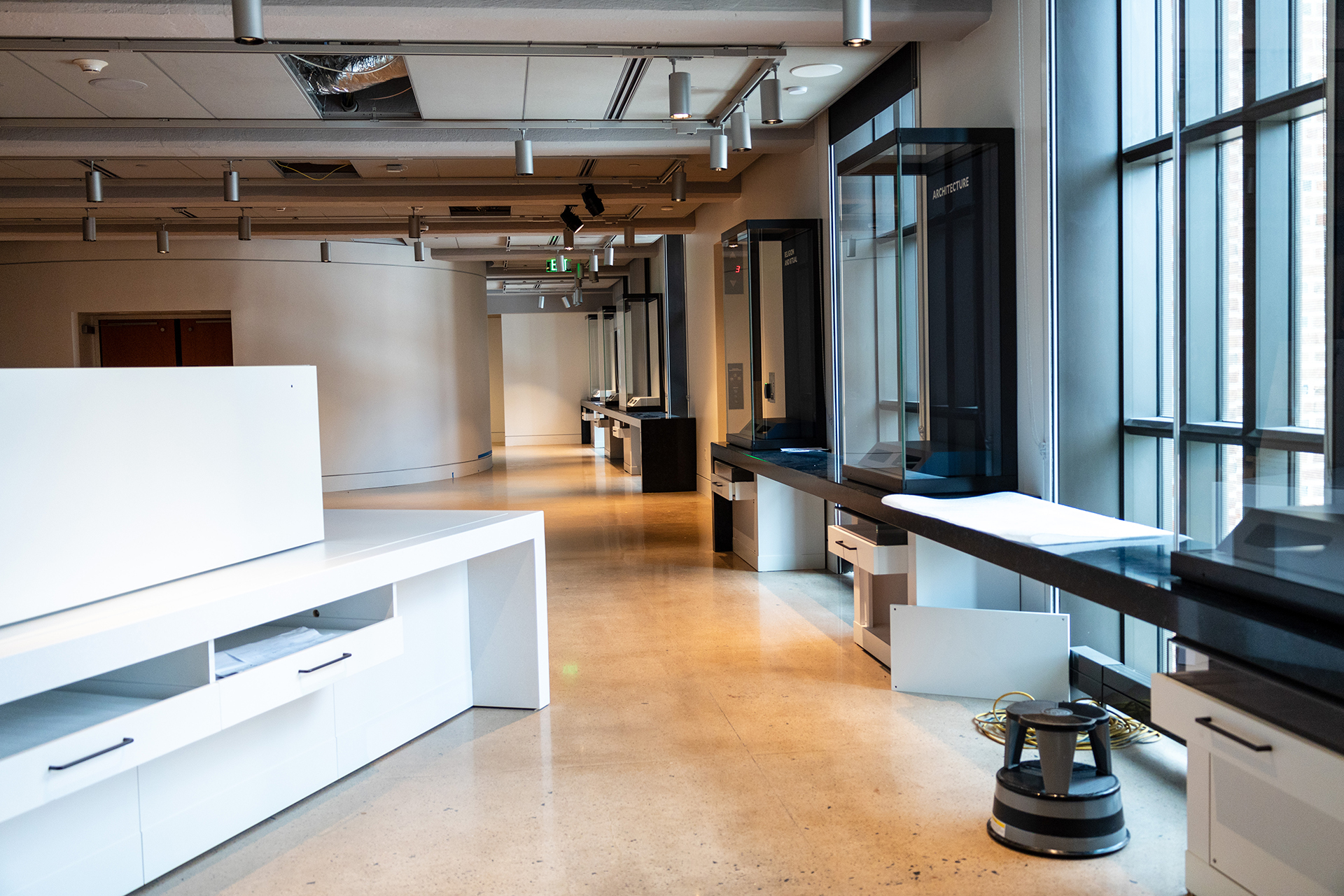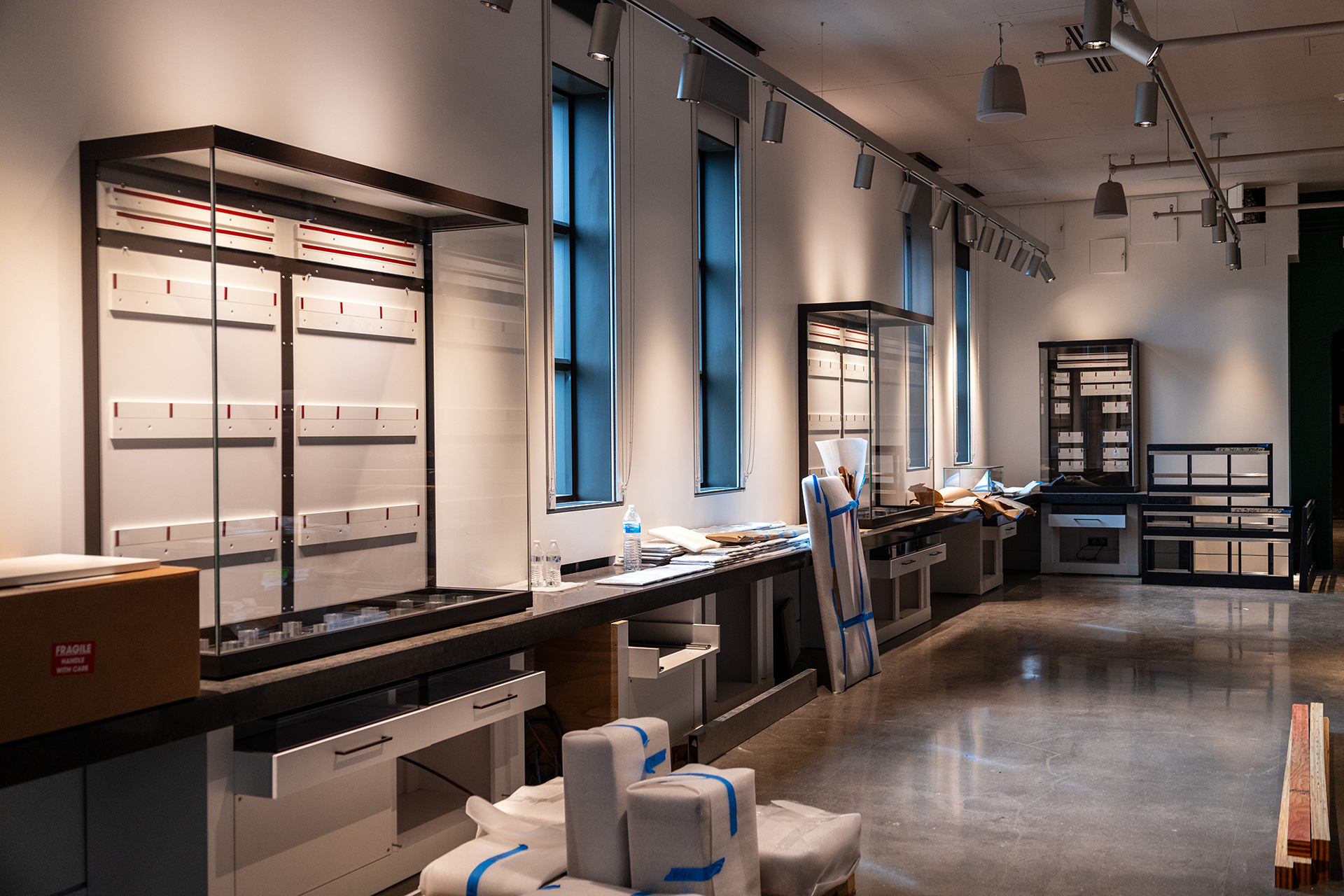 Another angle of the Mesoamerica and Andes gallery shows plenty of cases waiting to be filled along one wall. Many of these areas feature pull-out drawers containing additional exhibition materials for visitors.
...