The steel frame for Brontosaurus has been installed in the Burke Hall of Dinosaurs and adorned with the sauropod's massive pelvis, leg bones, and dorsal vertebrae. Each individual fossil is supported by its own, independent armature and can be removed for study.
One femur alone weighs nearly 600 pounds and the hips are so enormous that they barely fit through our doors–we managed to squeeze them into the gallery with just inches to spare on either side.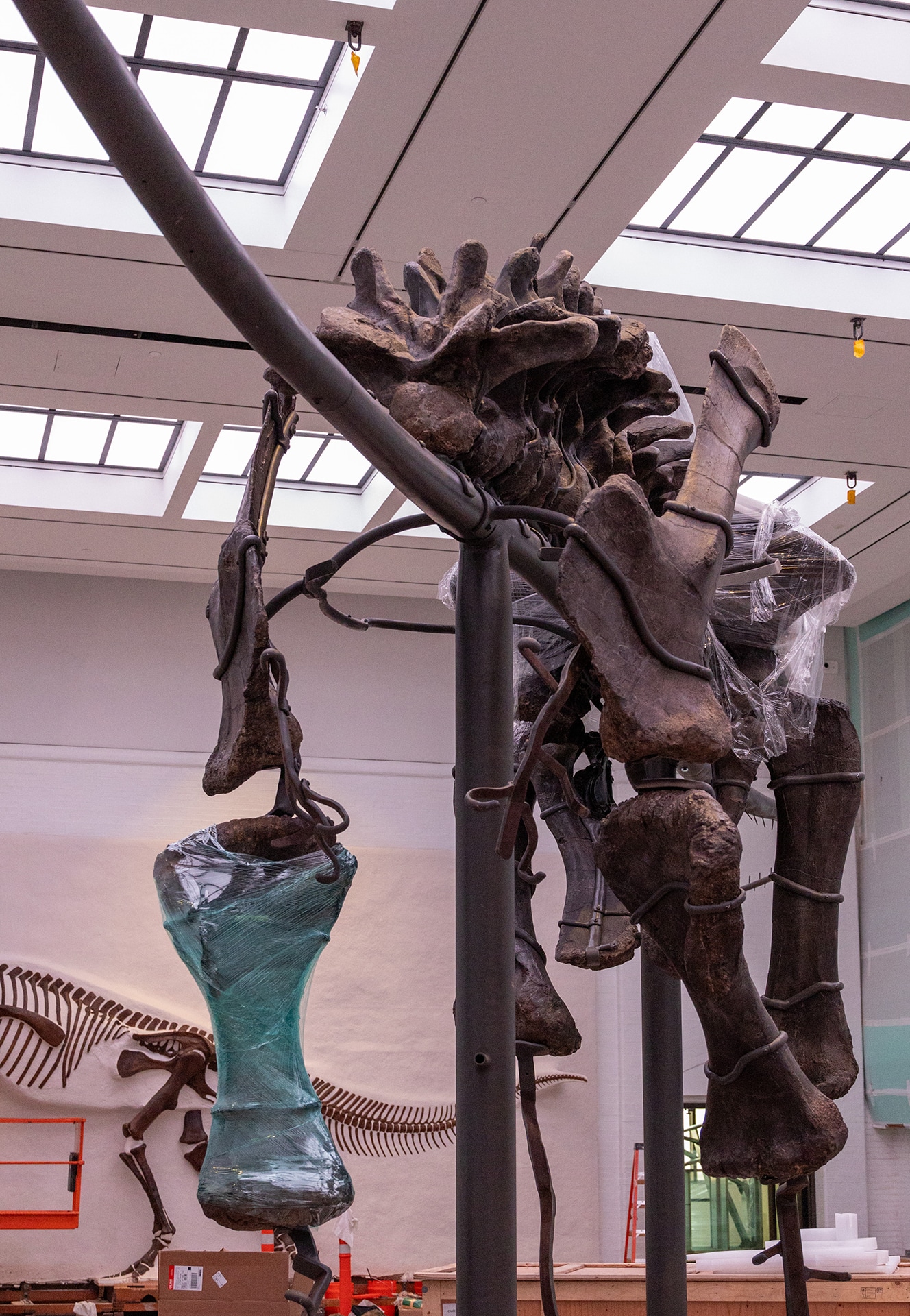 The look of Brontosaurus has changed dramatically since it was last on display in 2019. Its pose and posture have been updated to reflect the latest paleontological research and its tail is significantly longer.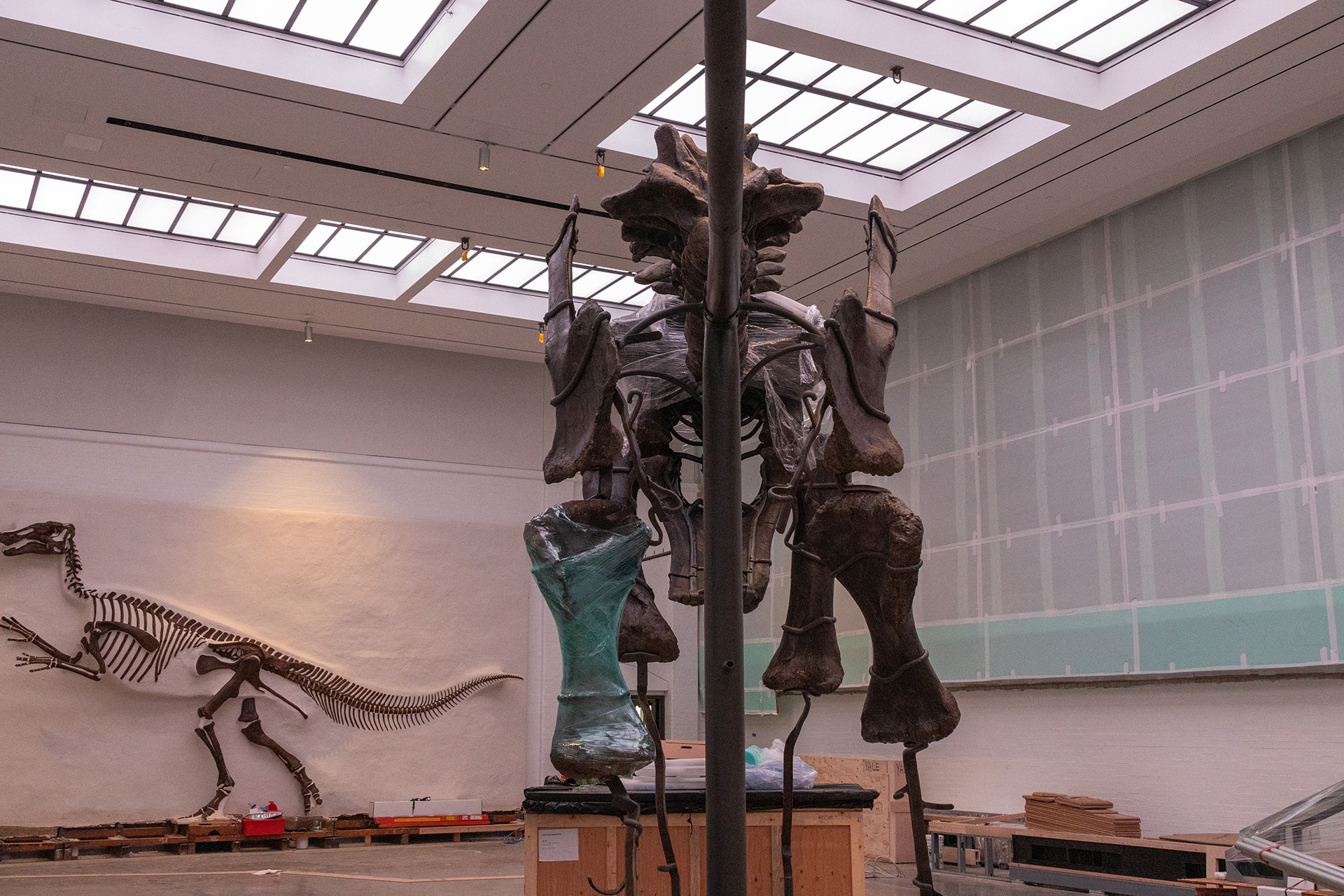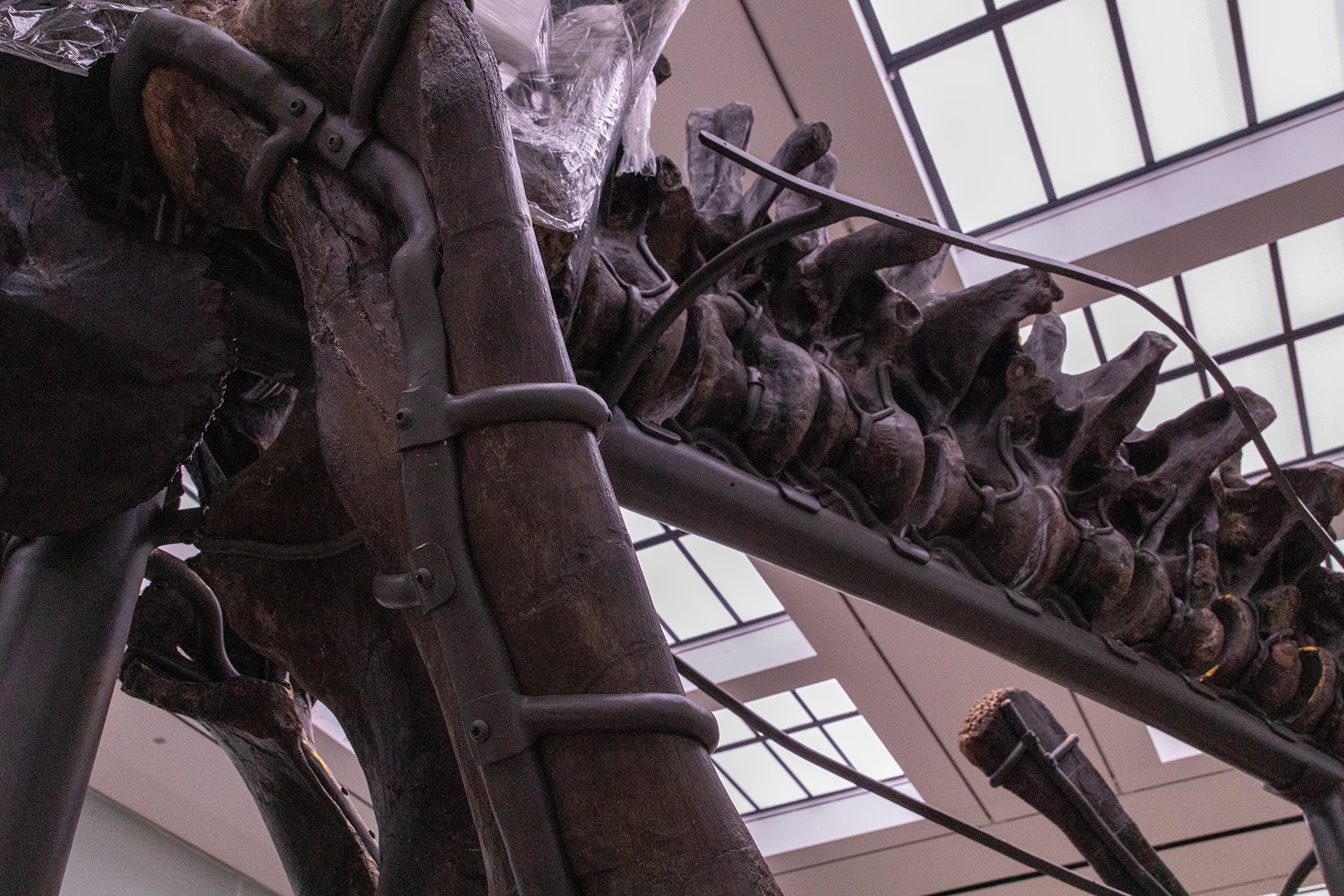 This summer, Research Casting International will attach the 72 caudal vertebrae that make up the tail, extending the dinosaur's length to nearly 75 feet. We'll share more photos and videos of the mounting process when the work is complete.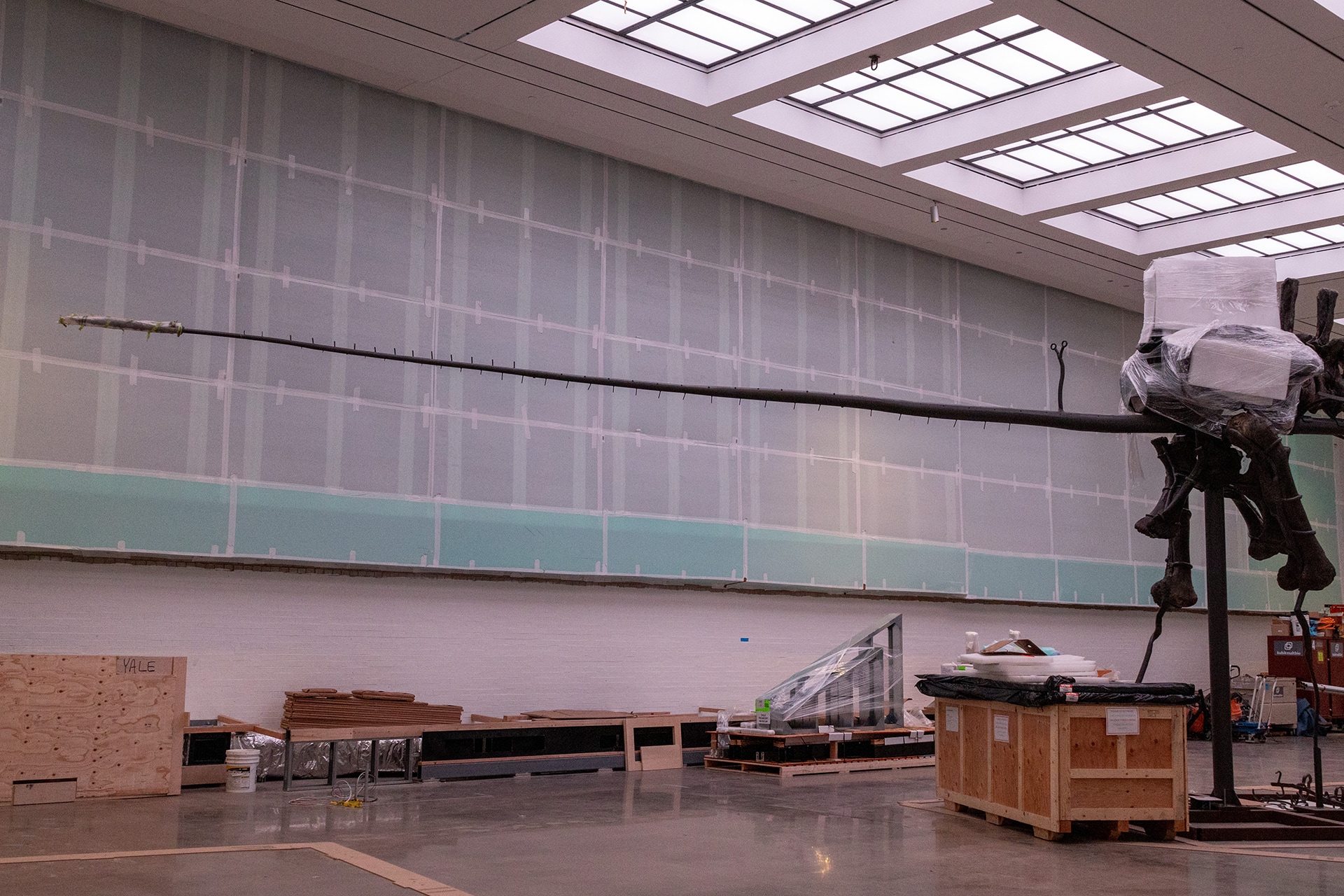 We can't wait to open our doors in early 2024 and welcome visitors to walk beneath the neck and tail of the first Brontosaurus ever found.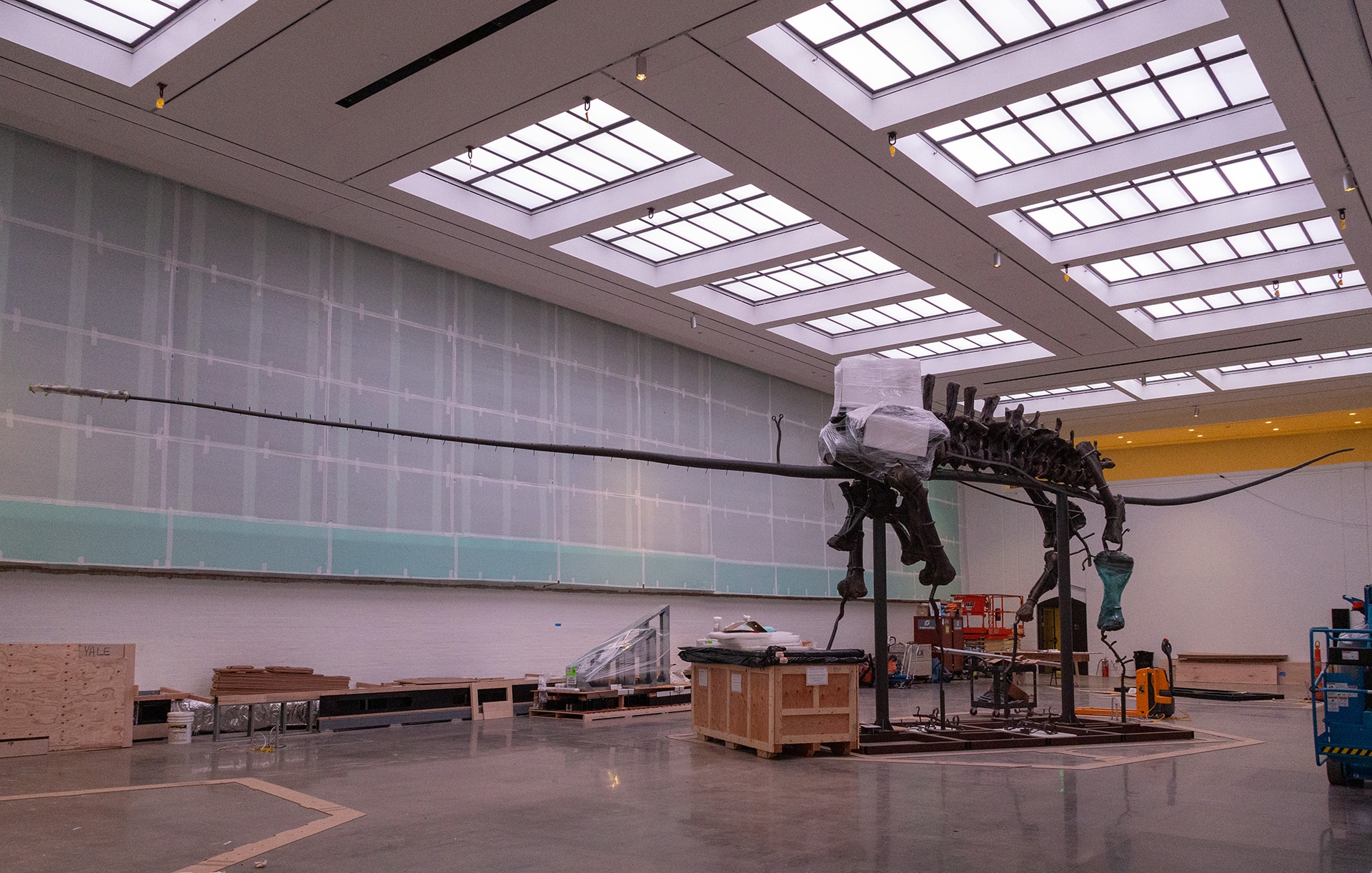 ...